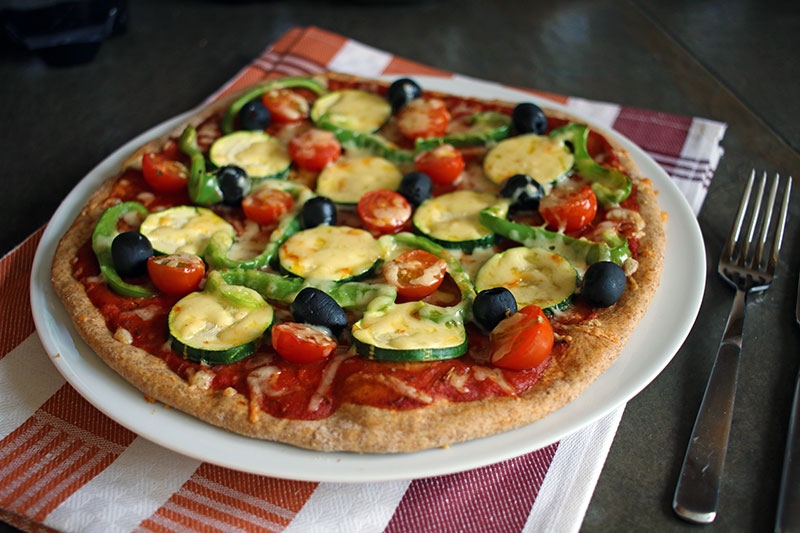 Homemade Yeast-Free & Vegan Spelt Pizza Crust
Dating back 7000- 8000 years spelt is believed to be one of the oldest cultivated crops in human history.
It is closely related to regular wheat, but technically it's not wheat. It's much higher in fibre and nutrients than most modern flours.

If spelt flour isn't wheat, does that mean it's gluten-free?
No, spelt does contain gluten, although it is much easier to digest than most modern kinds of wheat. Its different molecular structure and high fibre content aid the digestion of gluten and prevents bloating.

Spelt is rich in nutrients
Spelt is packed with nutrients such as iron, copper, manganese, magnesium, phosphorous, potassium, zinc, selenium, niacin, thiamin, vitamin B6, and folic acid. It might be high in carbohydrates as you would expect, but with 21% of your daily recommended intake, it has surprisingly high levels of protein as well.

Why use spelt flour in pizza crust?
Spelt flour is particularly preferred in making bread crusts or flatbread pizzas, as the wheat will harden without becoming tough or leathery like other varieties of wheat.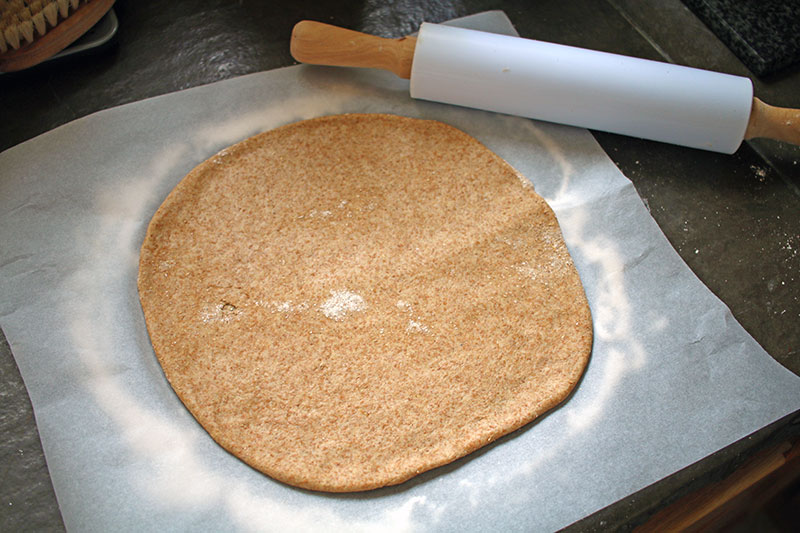 I do like this particular spelt pizza recipe as it is not just wheat-free but also free of yeast.

As a person who has been suffering from candidiasis for many years, I can hardly describe the divine feeling of being able to finally dig my teeth into a lovely, crunchy spelt pizza crust.

I kept the topping on this one vegan but feel free to add whatever toppings you desire.
Are you interested in using different types of flours?
Check out our
YourTurn
We would love to learn about your favourite pizza toppings, please share them with us in the comments!

Sign up to our Newsletter to get healthy recipes and my eBook "10 Easy Dessert Recipes " for FREE.

Follow us on Facebook, Twitter, Instagram or Pinterest for more updates.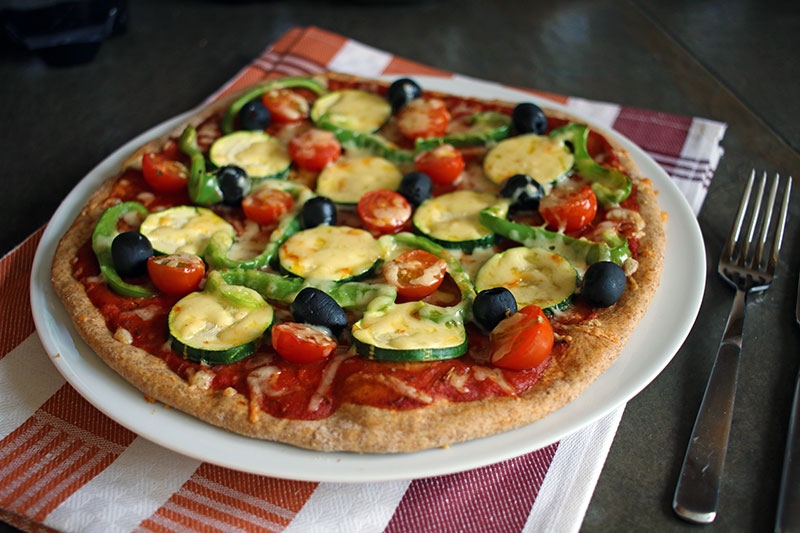 Print Recipe
Homemade Vegan Spelt Pizza Crust
Easy, yeast-free, vegan spelt pizza.
Instructions
Mix the dry ingredients.

Add 2 tablespoons of olive oil.

Slowly add a tablespoon of water at a time and start kneading the dough for about 60 seconds.

Let the dough ball sit in a covered bowl for 10-15 minutes.

Preheat the oven to 400 °F/200 °C.

Roll out the dough on a well-floured surface, if you like your base fairly thin roll it out to a diameter of 12-14 inches.

Prick the crust multiple times with a fork to prevent bubbles forming in the dough.

Bake the crust for about 12 minutes.

Add toppings as desired and bake on the bottom rack for a further 15-20 minutes until the ingredients are cooked. Enjoy!
Nutrition
Calories:
111
kcal
|
Carbohydrates:
14
g
|
Protein:
2
g
|
Fat:
4
g
|
Sodium:
147
mg
|
Potassium:
50
mg
|
Fiber:
2
g
|
Calcium:
22
mg
|
Iron:
1
mg