10 Irish Food Bloggers To Follow In 2018
Do you love to follow healthy food blogs as much as I do?
Sometimes we just don't know where to start looking for them, certainly there's is an entire sea of delicious recipes out there, but I like to get to know the person behind those recipes as well. This is why I decided to give you the ultimate list of food bloggers to follow in 2018.
Of course, there are always the famous Irish food bloggers like Roz Purcell, Donal Skehan and Susan Jane White, but there are certainly a lot of less known Irish food bloggers who are rocking it.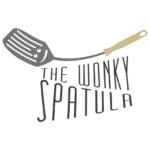 Nicola is a trained chef, holds a diploma in nutrition and recently won the award for Best Irish Food Blogger 2016. The Wonky Spatula provides simple step by step recipes to help you stay on track without making you feel like being on a diet. She illustrates how to be healthy through a combination of gluten free, dairy free, paleo & some vegan recipes in a tasty way. Here you can learn how to can eat healthy 100% of the time.
Katia shares recipes from Ireland, France and beyond. Her emphasis is on simple food well made. She tries using local and in-season ingredients whenever she can. She is passionate about discovering Ireland through its food and invites you to follow her in a charming Irish manner. By posting at least one delicious recipe each week,  she ensures that you never run out of tasty meal ideas. Don't miss her "No churn rhubarb and blackberry ice cream" recipe, it's simply divine.
Nicola is a stay at home mum to five children, the Simply Homemade blog started as a place to share recipes with her family and friends, she then noticed that more and more people were taking an interest in her recipes and articles. Her main focus is still family food, but she also shares tales of parenting. Everything is nicely organised into categories that make it easy for the reader to find exactly what they are interested in. Check out her absolutely delicious "Simple Chocolate Mousse".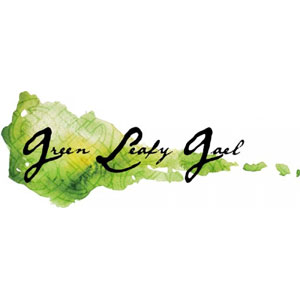 Amy's focus and objective on her Green Leafy Gael blog are to encourage others to see past the conventional and traditional beliefs that we all have around food and health. She writes about what we are eating, and how it is impacting our health in the Western World. Her advice on a vegan lifestyle goes beyond recipes and includes vegan beauty products as well. Through her blog posts and YouTube videos, she is hoping to inspire people to eat healthier and become more aware of veganism and how easy it really is.
Learn more…
Laura's blog is about being a parent of children with cow's milk protein allergy.  She started her blog to share ideas, product information and recipes with other parents of dairy-free children. For many parents, it is a huge learning curve when their children have to come off dairy. Sometimes it can be difficult to find much information online. Dairyfreekids.ie provides tips about shopping, cooking and living with dairy-free kids to help parents in a similar situation.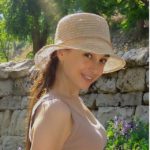 Tasty Mediterraneo is a mainly vegetarian food blog where Margarita shares healthy, simple and affordable recipes inspired by Mediterranean cuisine. Most recipes include extra virgin olive oil, fruits, vegetables, legumes and nuts, bread and other grain products (pasta, rice, and whole grains), dairy products (mainly yoghurt and cheese), eggs. No meat, no fish and mostly fresh ingredients! Whether you are a vegetarian or someone who would like to reduce meat consumption in your diet, Tasty Mediterraneo has a lot of fabulous recipes to offer.
Have you tried all kinds of crazy diets, cleanses and resolutions, but just never seem able to stick with it? Mira Garvin is a nutritional therapist who helps you to achieve your goals. At everydaycookingwithmira.com, she shares scrumptious, healthy recipes with the intention to help you to become a happier, healthier version of yourself. Mira experienced herself how poorly food and lifestyle choices can affect your physical and mental health. Try her sourdough blueberry pancakes to find out how delicious healthy living can be.
Consumption of high sugar-ladened food means children are becoming more and more overweight and are leaving home without the vital knowledge and skills associated with food literacy, not being able to make the right food choices to give them a long and healthy life. Our busy lives mean we prepare less home cooked meals, overly relying on fast and convenience food and when we do cook, it feels like it is much easier not to involve the kids. Saucepankids goal is to change that and to provide lots of healthy and kid-friendly recipes.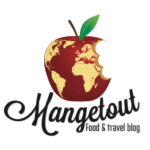 Bella is a food fanatic and has the big plan of eating her way around the entire world! Tasting the locally distinct foods and drinks of a destination is essential to a travel experience, as they illuminate that region's unique culture, geography, history, and lore. Mangetout Food and Travel Blog helps fellow travellers find these truly authentic eats. Discover delicious and nutritious dishes from around the world, and learn how to prepare these same meals at home.

Eating real, natural food has so many amazing benefits, you can see incredible changes in your digestive health, skin and mood all while eating incredibly delicious food. The Little Green Spoon's cooking isn't about giving up things, least of all taste. It's about embracing natural, nutritious and nourishing foods. She is constantly experimenting to develop new recipes and put a healthy twist on some old favourites. Her recipes are nutrient-rich, gluten-free and refined sugar-free, with many paleo, dairy-free and vegan options.
Learn more…
Bonus Tip: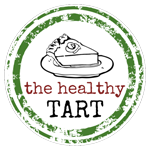 Subscribe to The Healthy Tart newsletter to get healthy, delicious recipes delivered straight to your inbox!
For more updates follow me on Facebook, Twitter, Instagram, Pinterest or subscribe to my YouTube channel!
We are curious which Irish food bloggers you follow, please share in the comments!