Would you like me to work with your brand/company/blog?
Let's do it! Contact me at [email protected] or use the form below to discuss potential projects in detail.
My Media Kit is available on request and here's what I do:
Product Reviews, Brand Ambassadorships and Promotions/Giveaways
If you think that your brand/product and my blog might be a good fit, please contact me and I might pitch your product!
I will only cooperate with companies that I like and trust. Here are my standard conditions for product partnerships:
All opinions are 100% my own. If I love a product, I'll say so. If I find it "pretty good," I'll say so too. If I have a truly negative experience, I will contact you directly to terminate that relationship rather than posting a bad review on my site.
The acceptance of promotional products (food, equipment, or otherwise) does not guarantee a rave review, nor does it guarantee a post about the product. If I love something, I want to share it with the entire world!
If you would like to submit pre-written content I will review it and edit it to match my own thoughts on the product.
Sometimes I run giveaways for my followers (let's be honest, everyone loves free stuff)!
Although I am very picky about the products I give out, please pitch me your giveaway ideas, if you think that your product is a good fit for The Healthy Tart!
Recipe Development & Food Photography
I am passionate about creating delicious and healthy recipes, get your brand or product featured in one of my beautifully presented recipes. You decide if you want to use it on your website exclusively or if you would like me to share it on thehealthytart.com with my food-loving readers. Read what previous brands I worked with had to say….
Testimonial
We have had the pleasure of collaborating with Eva on a range of projects, from recipe creation to the hosting of a live recipe demo at a recent product launch event. Eva consistently exceeds expectations with her creativity and flair, producing recipes that not only taste delicious but are a feast for the eyes.
By Linwoods Healthfoods
Advertising Space
Get your advert seen by thousands of health-conscious, monthly readers, inquire now.
Nutrition Talks and Cooking Demonstrations
You can hire me for nutrition talks about weight loss, special dietary requirements, how to achieve your goals around health, food, eating and lifestyle – and make them stick.
It's always tempting and pleasing to prepare homemade food but it can be daunting to work out where to start and how to do it right!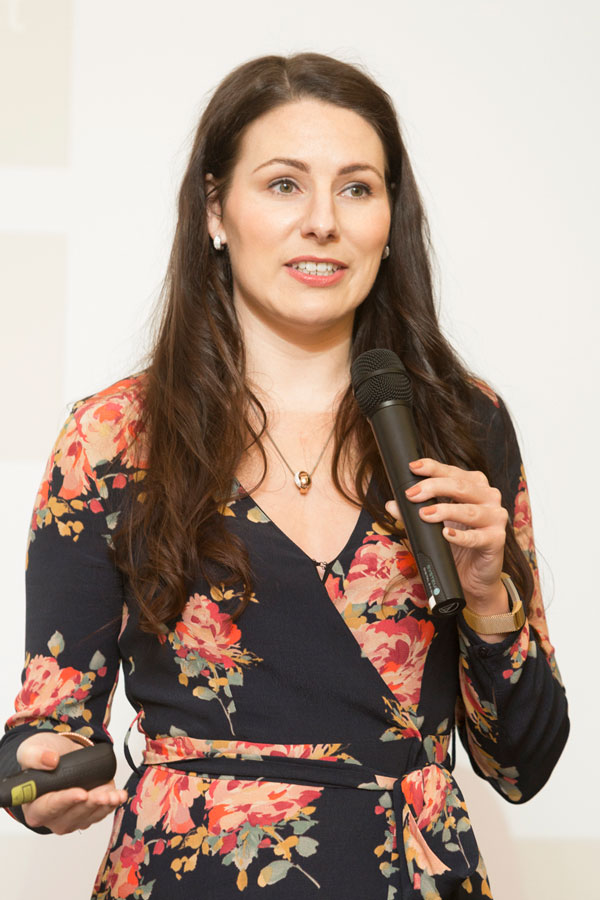 I will show you step by step how to plan ahead and make easy nutritious dishes. Being time poor is no excuse for a poor diet, it only means that you will need to get creative and start with meal prep.
Travel, Events and Press Trips
I love travelling, meeting people and making new experiences. Want to send me to a conference? Are you holding a big event? I'd be delighted to attend and share my experience with my readers and social media followers.
I am looking forward to collaborating with you.