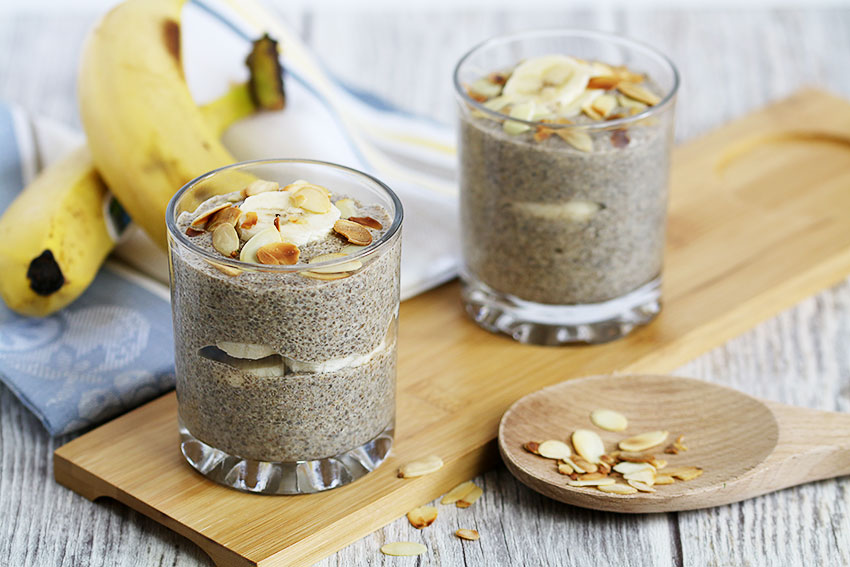 Chai Chia Pudding
This Chai Chia Pudding uses the ancient South American chia seeds as a base and combines it with the oriental flavours of India. It's a healthy, nutritious and filling breakfast, snack or dessert which is made in a breeze.
Chia seeds on its own are quite bland in flavours, which makes it a very versatile base for any kind of pudding.
Since my recent trip to India, I'm in love with the colourful spices and flavours of this fascinating country. Vendors offer their homebrewed, traditional Chai tea at every street corner and the over-crowded trains. Even though the quality and taste vastly differ from region to region it always had a warming and calming effect in those otherwise bustling cities.
Another great flavour combination is figs, coconut yoghurt and chia pudding as in my Fig Chia Pudding recipe.
Benefits of Chia Seeds
Chia seeds are able to absorb 10-12 times their weight in water, which makes them expand and help you stay full for longer. Their high fibre and protein content makes them a very weight loss-friendly breakfast.
Being sugar-free, gluten-free, dairy-free and vegan- friendly it suitable for almost everyone with special dietary requirements.
How to incorporate Chia Seeds into your diet
Chia seeds can be easily incorporated into your diet, by sprinkling them over homemade yoghurts, granolas or as an egg substitute as in our Best Healthy Brownie Ever recipe.
If you are not used to eating chia seeds, I recommend starting with a low dose of 15g a day and gradually increasing it as in my Vegan Mango Lassie Overnight Oats recipe.
Your turn
What is your favourite breakfast food? Let me know, I'm looking forward to reading your comments.
For more updates follow me on Facebook, Twitter, Instagram, Pinterest or subscribe to my YouTube channel!
Like it? Pin it!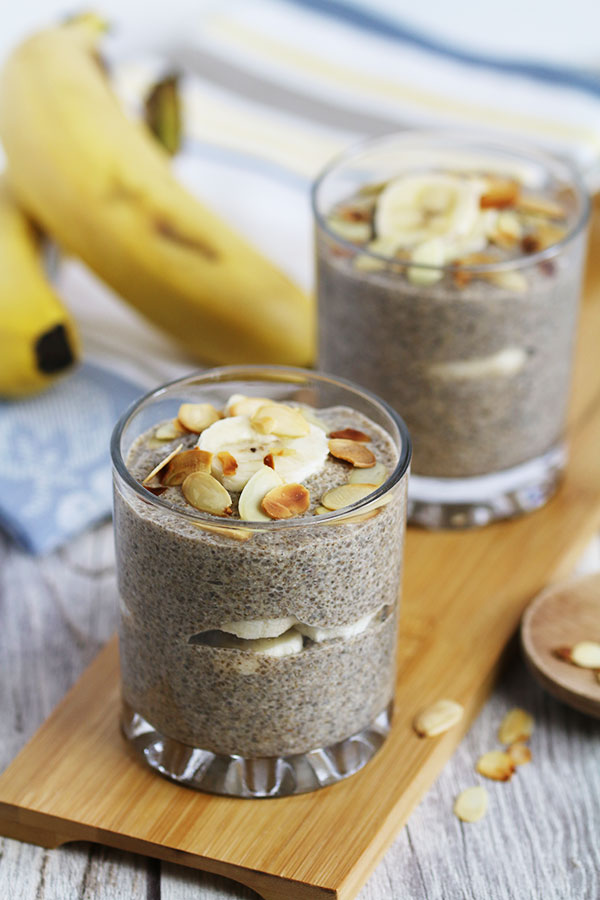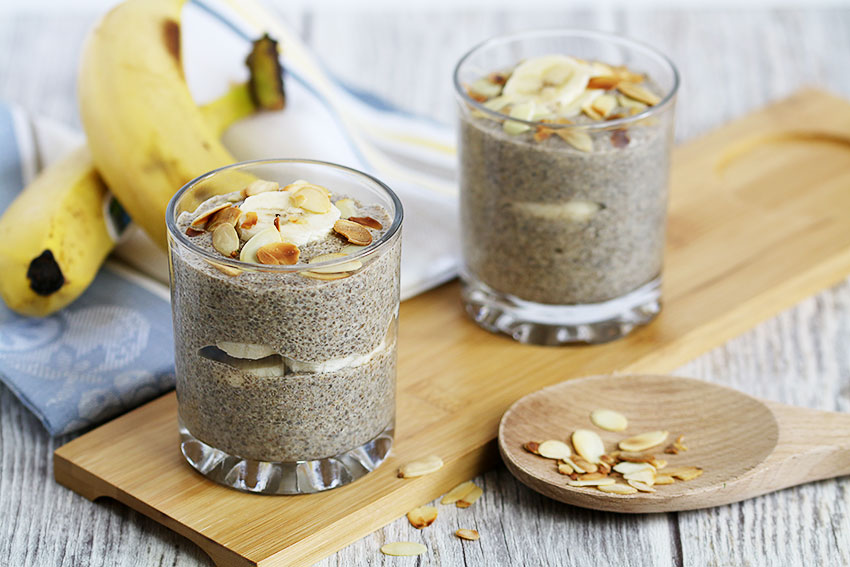 Print Recipe
Chai Chia Pudding
This is a no fuss, quick and delicious Chai Chia Pudding. It's gluten-free, dairy-free, sugar-free and vegan-friendly.
Instructions
Place chia seeds in the food processor and pulse a couple of times. This allows you to skip the long waiting time other recipes call for.

Add the remaining ingredients and mix until the pudding starts to thicken.

Cut the banana into small slices.

Layer the pudding alternating with the bananas slices in a glass.

Roast the almond flakes over medium heat in a small pan until they are lightly browned and sprinkle them over the top.

Refrigerate or enjoy straight away.
Notes
Optional: If you like things sweet add a sweetener of choice ( I like it with maple syrup).
Nutrition
Calories:
289
kcal
|
Carbohydrates:
32
g
|
Protein:
8
g
|
Fat:
14
g
|
Saturated Fat:
1
g
|
Sodium:
352
mg
|
Potassium:
357
mg
|
Fiber:
15
g
|
Sugar:
8
g
|
Vitamin A:
40
IU
|
Vitamin C:
5.7
mg
|
Calcium:
555
mg
|
Iron:
3
mg