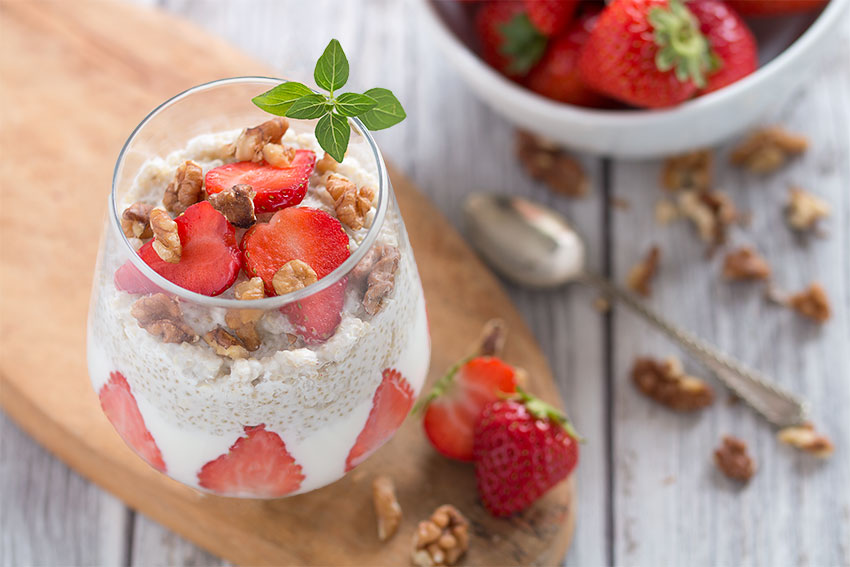 Quinoa And Strawberry Parfait
Quinoa and Strawberry Parfait is an easy, high-protein breakfast option that is vegan, gluten-free and refined sugar-free. You can also keep it in the fridge and enjoy it as a snack.
It has a fruity sweetness which is in no way overpowering but yet enough to satisfy your sweet tooth. All the sweetness is coming from the strawberries and a tiny pinch of stevia which is a natural, calorie-free sweetener that doesn't have an impact on your blood sugar levels. Another great flavour combination is figs and chia pudding, as in my Fig Chia Pudding Recipe. If you have kids they would probably love this Healthy Strawberry Puree With Coconut Yoghurt For Kids.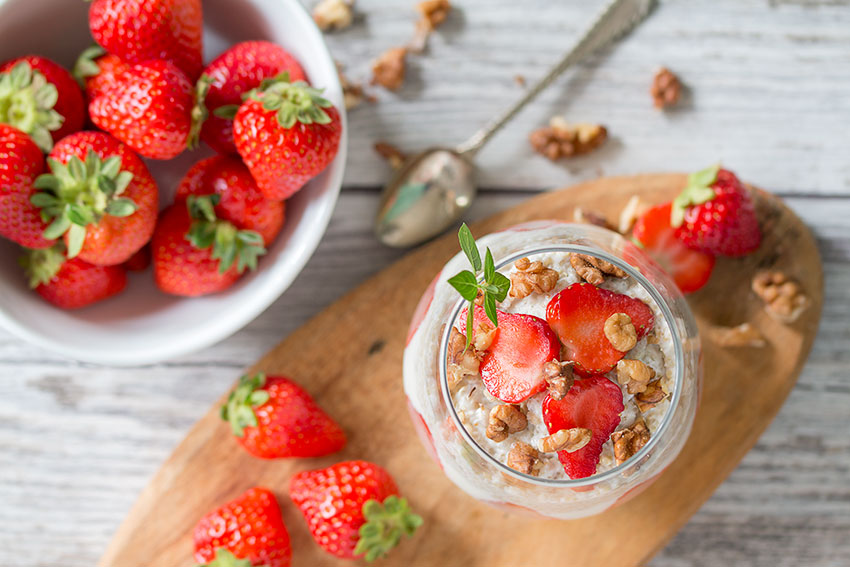 Quinoa and Strawberry Parfait has become one of my go-to breakfasts since I embarked on my personal Candida journey. Some of you might know that I have suffered from severe Candidiasis for many years and was able to bring it under control by changing my diet and lifestyle.
For a long time, I cut out all forms of sugar, including lactose, fructose, starchy vegetables and also gluten. The Candida diet is very restrictive and I had to be very diligent to make sure that I was still receiving all the important nutrients. After 3 weeks into my candida diet, I was able to reintroduce small amounts of low sugar fruits like berries, that's when the idea for this recipe was born.
Till today I am limiting my sugar intake but I also managed to reintroduce gluten and starchy vegetables. I don't consume much dairy and replaced regular yoghurt with my Homemade Coconut Yoghurt and milk with plant-based milk like my Golden Turmeric Almond Mylk. I found that the naturally occurring hormones in regular milk had a negative impact on my own hormone levels which is why I decided to step away from it. This is not meant to be general diet advice it is just what I did at the time.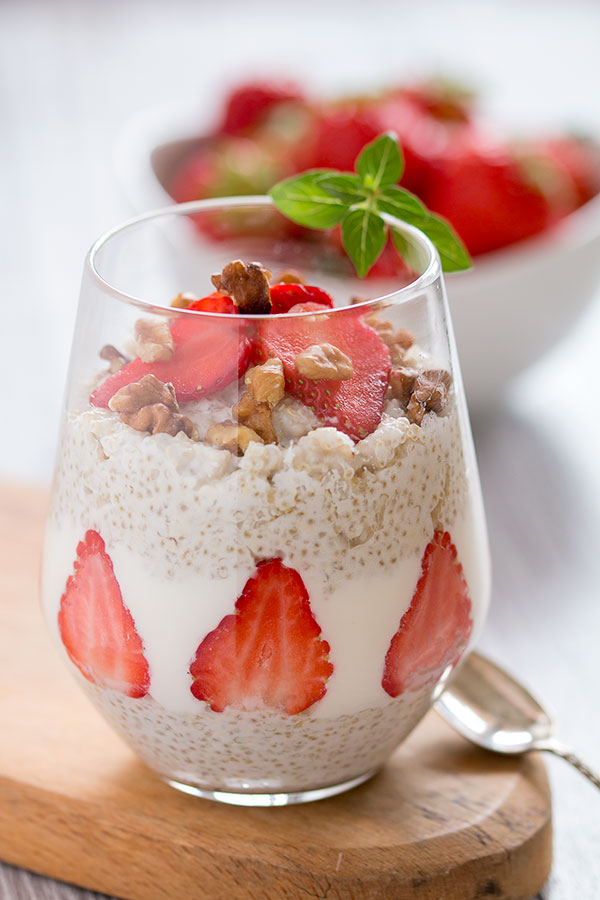 Your turn
Since I started working as a Nutrition and Health Coach and have been writing about my own struggles many of you have approached me and shared your own stories.
For a while, I have been toying with the thought of introducing posts about nutrition and healthy lifestyle, of course, I wouldn't stop posting recipes but I would love to find out if that would interest you. Let me know, I'm looking forward to reading your comments.
For more updates follow me on Facebook, Twitter, Instagram, Pinterest or subscribe to my YouTube channel!
Like it? Pin it!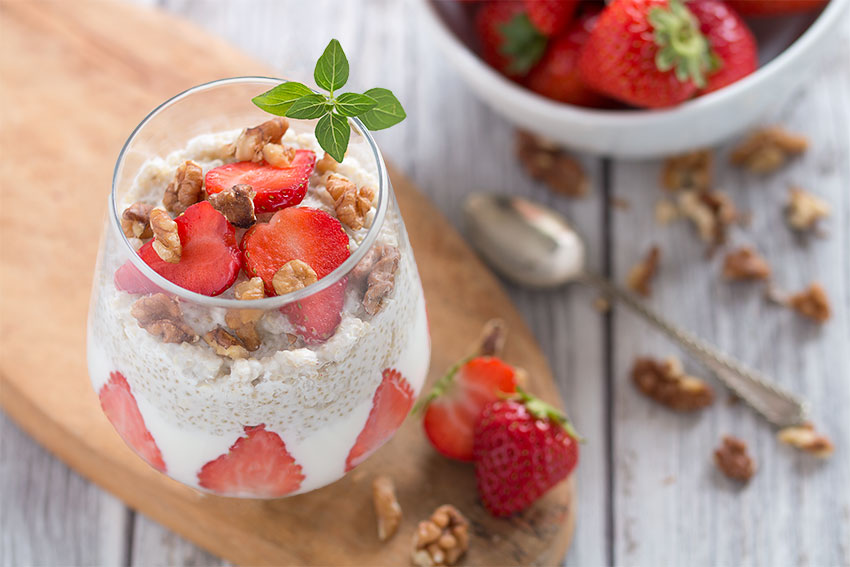 Print Recipe
Quinoa And Strawberry Parfait
Quinoa and Strawberry Parfait is an easy, high-protein breakfast option that is vegan, gluten-free and refined sugar-free.
Ingredients
Layers
1

cup

coconut yoghurt

or natural yoghurt

10

strawberries

sliced
Toppings
chopped walnuts

or any nuts or seeds you like
Instructions
In a medium-sized pot, bring the coconut milk with the vanilla extract, stevia and salt to a boil.

Meantime, rinse the quinoa in cold water, otherwise, it might develop a soapy flavour.

Add the quinoa to the boiling coconut milk and cover with a lid. Reduce the heat to low and let simmer for 25-30 minutes or until the coconut milk has been absorbed by the quinoa.

Let the quinoa cool down a bit, fill about an inch high layer into a glass and alternate with coconut or natural yoghurt and strawberries.

Top with any nuts or seeds you like. Enjoy.
Notes
Quinoa and Strawberry Parfait can be enjoyed hot or cold.
Nutrition
Calories:
430
kcal
|
Carbohydrates:
26
g
|
Protein:
7
g
|
Fat:
34
g
|
Saturated Fat:
28
g
|
Sodium:
43
mg
|
Potassium:
499
mg
|
Fiber:
2
g
|
Sugar:
6
g
|
Vitamin C:
35
mg
|
Calcium:
142
mg
|
Iron:
6
mg