Looking for some fresh and healthy lunch ideas? These delicious, vegetable-laden meals will make you want to go vegan. Many of you messaged me and asked for healthy lunch ideas, I listened and compiled a list of my favourite vegan lunches for you. They are all easy to prepare and I hope that you are going to enjoy them as much as I do.
Ditch the good auld potato skins and say hello to stuffed sweet potatoes with avocado sauce. This recipe is incredibly easy to make and tastes absolutely delicious. It is one of those recipes to turn to when you open your fridge and realise that you are left with basically nothing. Plus, stuffed sweet potatoes with avocado sauce are vegan, gluten-free and healthy. Get the recipe here.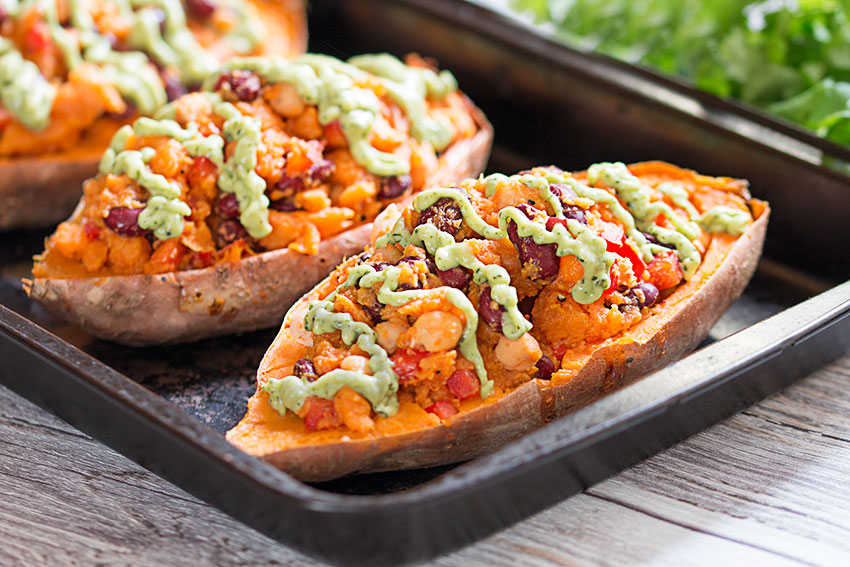 Recently, I have been in love with this flavorful and simple Asian-style dish. The best thing about it, by being gluten-free, dairy-free and vegan it is suitable for almost everyone.
Sesame and ginger work together perfectly by aiding digestion and helping boost your immune system. You can also spice it up by adding some chilli flakes. Get the recipe here.
Who says that salads have to be green? They are much more fun if you pimp them with some colourful fruits like strawberries, blueberries or mango, get creative and try something new. Courgette Avocado Salad with Strawberries has become my absolute favourite summer salad. Get the recipe here.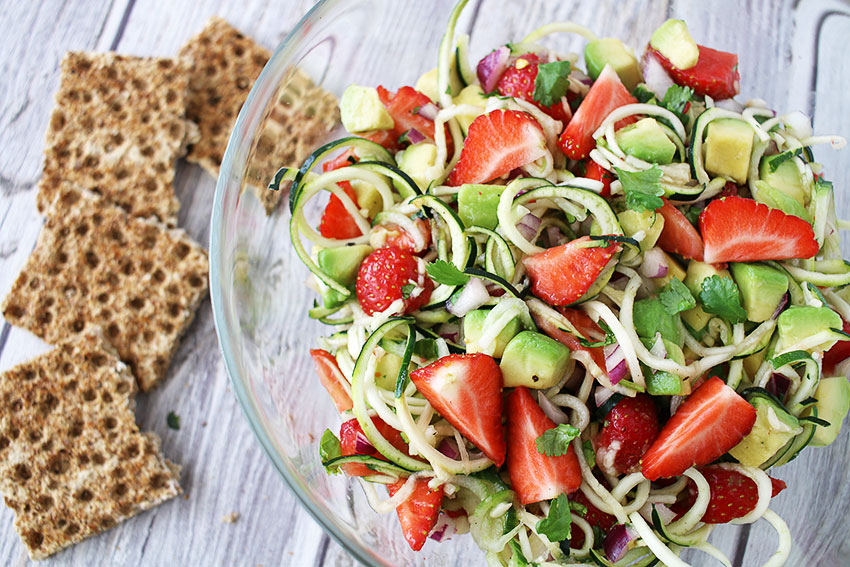 This cheap and easy chickpea and potato curry is the perfect weekday dinner. It is gluten-free, vegan and can be prepared in less than 30 minutes. As a big fan of curries, they are my go-to option whenever I am looking for a quick lunch or to clear out my pantry. They are fabulous for batch cooking, simply prepare a big pot of it and freeze the leftovers in individual portions to take them to work. Get the recipe here.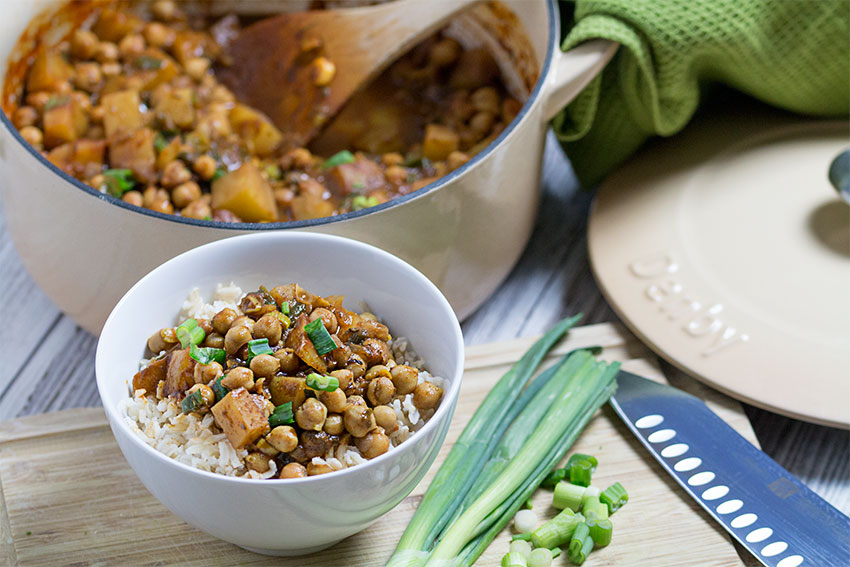 A lot of meals can be full of carbs, if you are looking for a healthier, grain-free alternative to standard pasta, zucchini noodles with tomato vegetable sauce might be perfect for you. Besides being super healthy and tasty, they are easy to make, gluten-free and of course vegan. Get the recipe here.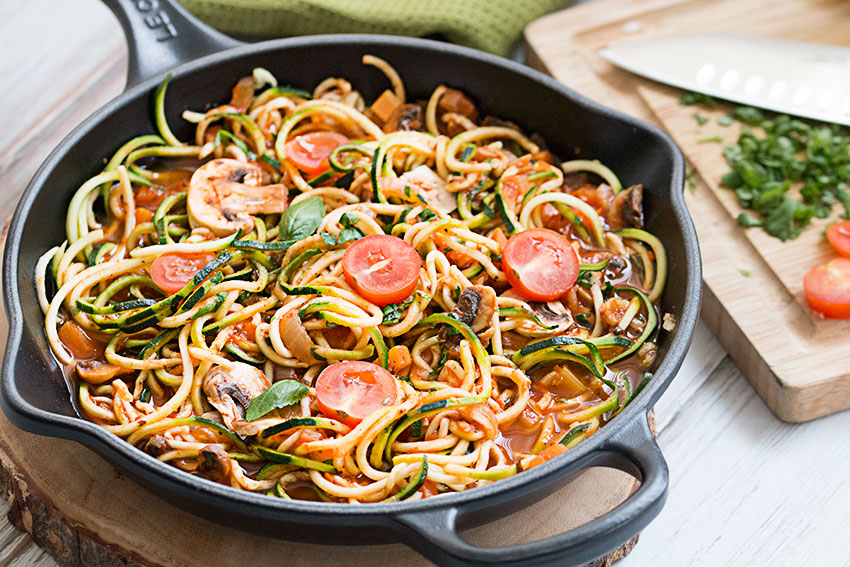 Your turn
I would be interested in finding out what your favourite vegan lunches are, I'm looking forward to reading your comments.
For more updates follow me on Facebook, Twitter, Instagram, Pinterest or subscribe to my YouTube channel.