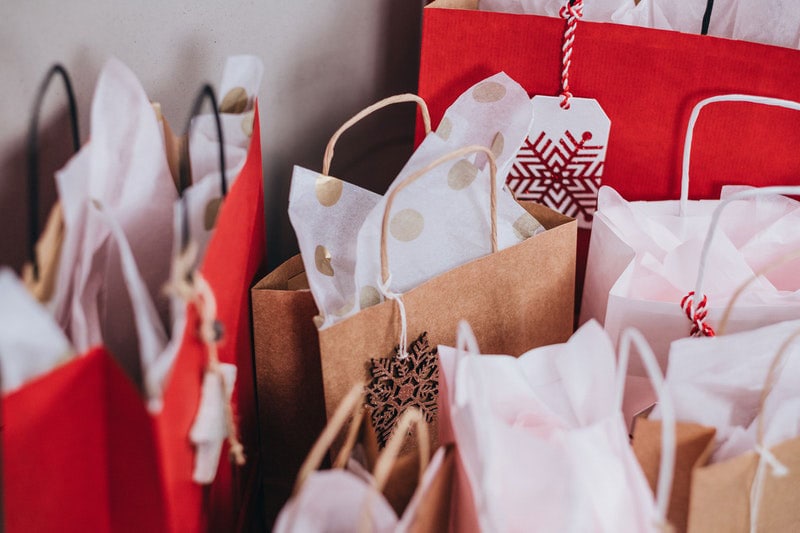 How to have stress-free holidays?
Isn't it ironic that most people consider Christmas to be the most stressful time of the year? What happened to the quiet and peaceful time it once used to be?
Besides being physically draining the holiday season also seems to be high season for GPs and psychiatrists. The shorter days, the pressure and expectation of a perfect Christmas or the fear of being lonely can particularly affect people suffering from Depression or Seasonal Adjustment Disorder.
Fortunately, there are many little things you can do to make this time less stressful.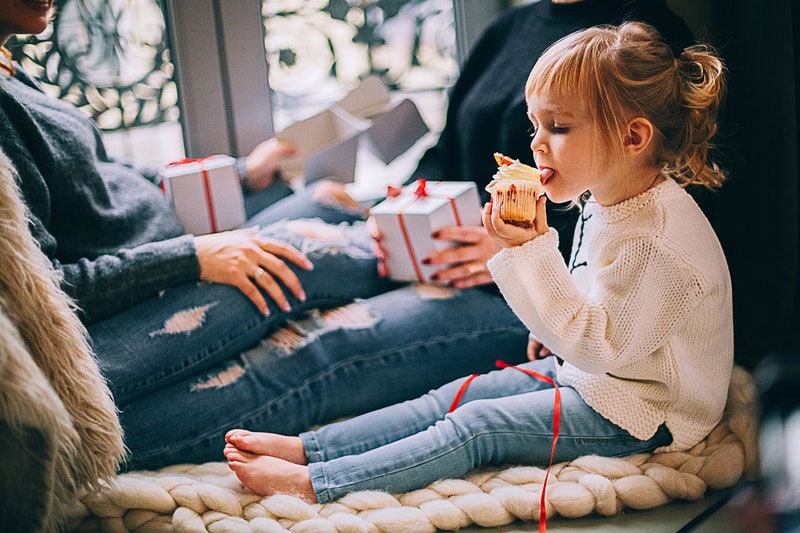 Christmas gifts
Buying the perfect Christmas gifts can be stressful for two reasons, one, the time it takes to source the perfect gift and two, the financial burden that comes with it.
In the UK, people are spending £473.83 on average for Christmas presents, but is this really necessary?
Agree to only buy presents for children, most adults have everything they need already.
If you have a big family or want to exchange presents with your friends, organise a Kris Kringle. That way everybody gets something and you only need to pay for one gift. Check out my 20 Ultimate Gift Ideas For Foodies!
Put down a budget per person and stick to it.
Instead of buying a gift offer a voucher to do a task like painting a fence, making a cake or whatever your skill set might be.
Arrange with your family to each pass on a book that you have loved but are unlikely to read a second time. Everyone will benefit from each other's recommendations, and there's instant entertainment available for after lunch.
Christmas Shopping
Make a list of all the gifts you want to buy before you go shopping. This will save you time and prevent you from overspending.
Try to start early, the most organised people will start looking for Christmas gifts all year around.
Order online, some companies will also gift-wrap and post your presents. I personally hate nothing more than walking through crowded malls at Christmas time.
Instead of buying a gift, organise an experience to spend time with your family or friends. Go to a spa, a nice restaurant or the theatre and enjoy the little break, isn't that what Christmas is all about?
Try to buy as many non-perishable Christmas foods in advance so that you don't have to stress out Christmas Eve.
Relationships
Stress, anxiety, and depression are common during the festive season. If nothing else, reassure yourself that you are not alone with these feelings.
If you know someone who would spend Christmas alone invite them to come along, it would make all the difference to them.
Be realistic. If certain family members bicker all year long, they will probably do so at Christmas too.
Avoid known triggers. For example, if politics is a touchy subject in your family, don't talk about it. If someone brings up the topic, use distraction and quickly move on to something else to talk about.
Give your gifts with a full heart and soul and let it be received as it will be. Once you put it out there, it is out of your hands. Family and friends know you're giving them a gift because you love them, and the emotions they feel about those gifts are their own.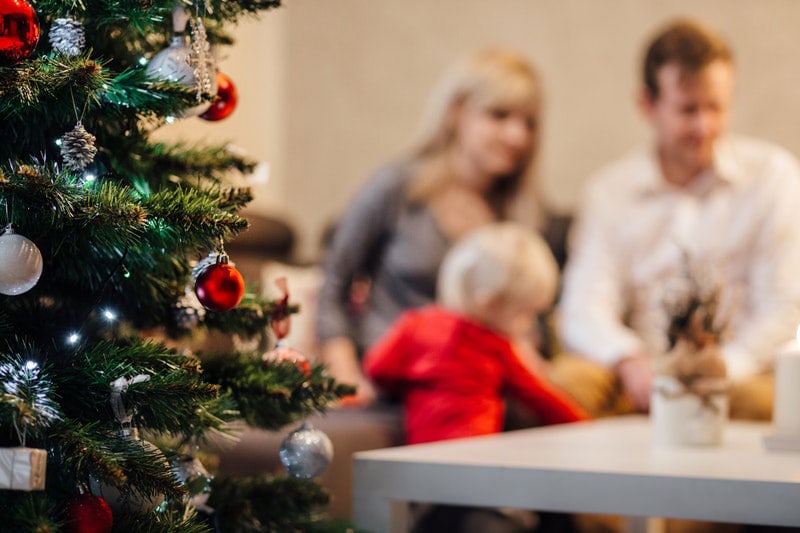 Christmas Dinner/Lunch
Preparing a meal for family and friends can be enjoyable but tiring and stressful at the same time.
If you are cooking lunch at home, get others involved. You don't need to do everything yourself.
Keep it simple, choose dishes that can be prepared in advance or even better, arrange for a 'buffet' lunch, where everybody brings a platter.
Write a timetable and set timers. For example: when to put the turkey in the oven, when to start the pudding and so on.
Preorder food items (such as turkeys) from your supermarket to avoid disappointment.
Skip the stress altogether and have Christmas lunch at a restaurant, but be aware that most restaurants will be booked out months in advance.
Eat Healthily
If you are planning on cooking a bird then turkey or pheasant are good choices. They both contain tryptophan which our bodies use to make serotonin, a powerful brain-calming chemical that lifts the mood.
Although festive treats are very delicious, they typically include high-calorie and high-fat foods. Overeating can lead to weight gain, and this, in turn, increases your worries about losing self-control. Make sure that you include enough fruits, nuts and vegetables. Try to limit the consumption of unhealthy products or try to replace them with slightly healthier versions like my Magical Vegan Gingerbread Mousse.
If you're faced with a table of decadent foods and minimal healthy options, choose your top two to three items and enjoy those in small portions instead of filling up on everything. I like to cut cookies into halves to get a taste of the different varieties without going overboard.
Keep meals to a manageable size. Heartburn and indigestion from excessive eating don't make for a happy day. There is nothing wrong with a little indulgence, but it is important to remain within your usual and healthy diet.
Have decaffeinated coffee. When your body is under stress it produces cortisol which prepares you for 'fight or flight' situations. Offer everybody decaffeinated coffee and tea, or herbal tea alternatives, since this will help keep the stress levels down and has the added bonus that people may fall asleep after dinner!
Limit alcohol, studies suggest that alcohol is a depressant, so drinking a lot can result in a bad mood, irritability, or even destructive behaviour.
Take timeouts
Take some time out and catch up with a friend over some homemade Healthier Vegan Mice Pies.
Exercise is a great way to reduce stress as it burns off hormones such as cortisol and adrenaline and helps produce mood-enhancing endorphins. Try going for a walk after dinner as the fresh air and exercise will lift your mood and make you feel better.
Sleep well, a lack of sleep can make you feel irritable and more prone to feeling stressed. In the northern hemisphere the days are short and with less natural light we produce more melatonin, the hormone that helps regulate our body clock and sleep-wake cycle. Unless we can sleep, more melatonin means we are more likely to feel tired, grumpy stressed.
Your turn
What do you do to avoid stress at Christmas time? Let me know, I'm looking forward to reading your comments.
For more updates follow me on Facebook, Twitter, Instagram, Pinterest or subscribe to my YouTube channel!