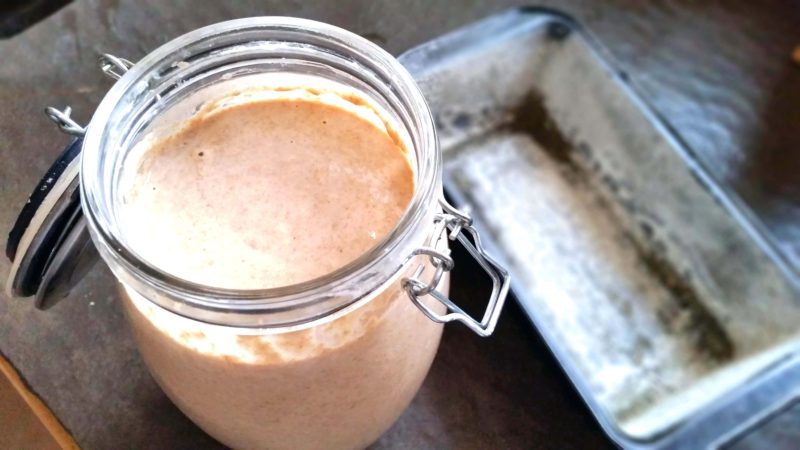 What is a sourdough rye starter?
A sourdough rye starter is an ancient method of capturing wild yeast to leaven baked goods. A sourdough culture is created by mixing flour and water and letting it sit out for a period of time to capture wild yeast. Once the culture is established, a sourdough starter is easy to care for and can last forever. It can be used to make a variety of baked goods like my Rye Sourdough Pancakes or Sourdough Rye Bread to name just a few.
The secret of sourdough is that it makes the bread more storable. Bread made without sourdough will become stale quite quickly. Due to fermentation, many micro-nutrients can be better resorbed than from yeast bread. The quality of a sourdough depends on the grain, the mixture of yeasts and bacteria present in the flour.
Always make sure to use an organic, high-quality rye flour and water that is free from any contamination.
What is sourdough starter supposed to look like?
The dough should have a creamy consistency, just a tiny bit thicker than pancake dough. It will have a slightly sour and fruity smell which is normal but if it turns into a stinging vinegary smell, becomes reddish in colour or grows mould, discard it and start over again.
How to store sourdough starter
Creating a wild starter requires some basic ingredients, equipment, and conditions.
Use non-reactive materials only, such as glass, transparent plastic containers and wooden spoons.
Store the starter in a warm room, preferably at a temperature of about 23-24 degrees Celsius. When it is stored above 26 degrees it will attract a less desirable form of yeast. Use a container with a lid and make sure to put it on loosely, because gas will build up.
How to feed sourdough starter
The starter needs to be fed with equal amounts of flour and non-contaminated water. You will need to feed it every 12-24 hours for approximately 5- 7 days before you can start baking bread. While activating your sourdough rye starter and during maintenance feedings, the instructions call for discarding all but ½ cup starter before each feeding. Once the starter is active and bubbly for 3 consecutive feedings discarding is no longer necessary if you are preparing to bake.
Mix your bread dough when the starter is at its peak of activity, about 4 hours after it has been fed.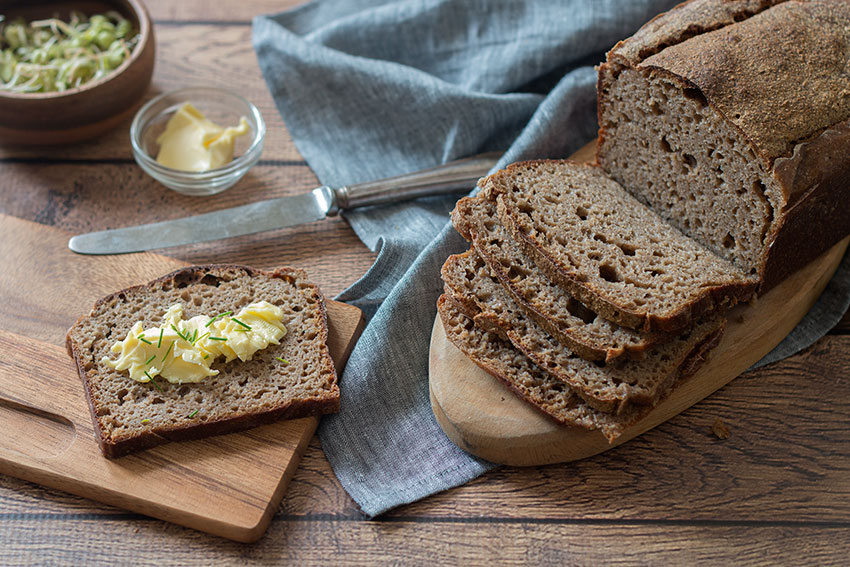 Your turn
What is your favourite kind of bread? Let me know, I'm looking forward to reading your comments.
For more updates follow me on Facebook, Twitter, Instagram, Pinterest or subscribe to my YouTube channel!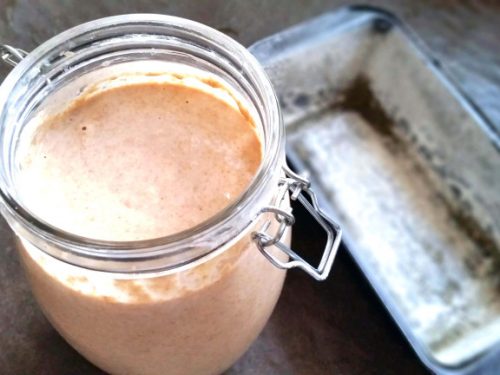 Print Recipe
How To Make A Sourdough Rye Starter
What is a sourdough rye starter? Fermentation is an ancient method of capturing wild yeast to leaven baked goods. Learn how to make your own!
Ingredients
Other
Warm room with a constant temperature of 23°-24°C

Non-reactive container to store the starter

glass or plastic

Wooden or plastic spoon

Breathable lid such as a clean towel or coffee filter

Space to ferment with no other cultured foods nearby to avoid cross-contamination
Instructions
Combine ¾ cup flour and ½ cup of warm water in a glass or plastic container. Make sure the container can hold about 1 litre, to avoid overflow.

Stir it vigorously to incorporate air; cover with a breathable lid.

Let it sit in a warm place at around 73 °F/23 °C, for 12-24 hours.

Feeding every 12 hours will increase the speed at which the organisms will be multiplying; if you feed every 24 hours it will take a bit longer but it might be easier to sustain.

After the first 12 - 24 hours you should start seeing some bubbles, indicating that organisms are present.

Repeat the feeding with ½ cup warm water and ¾ cup flour.

Stir vigorously, cover, and wait again for another 12-24 hours.

Before feeding the starter every 12-24 hours, remove half of the starter and discard it. Feed with ½ cup warm water and ¾ cup flour.

After about 5-7 days the sourdough starter should have enough yeasts and bacteria to be used for baking.
Nutrition
Calories:
266
kcal
|
Carbohydrates:
57
g
|
Protein:
8
g
|
Fat:
1
g
|
Sodium:
7
mg
|
Potassium:
286
mg
|
Fiber:
9
g
|
Calcium:
18
mg
|
Iron:
1.9
mg