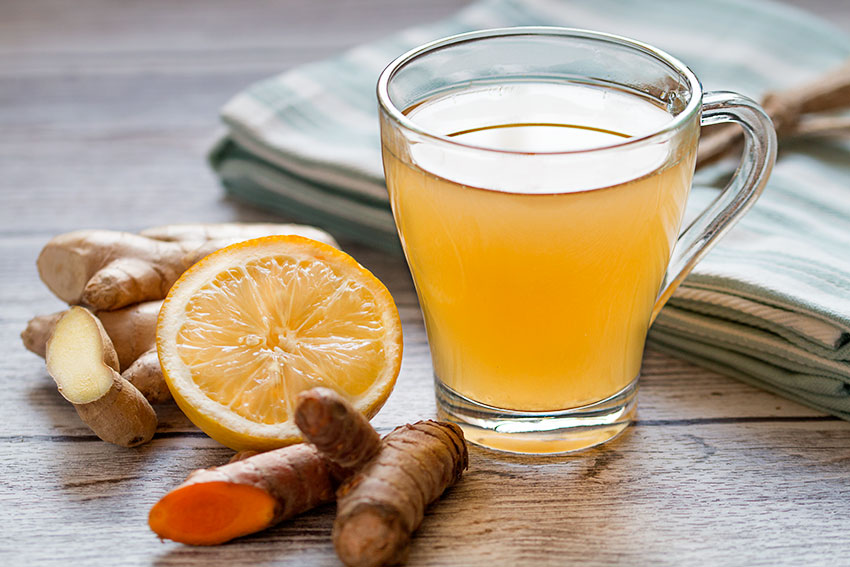 Turmeric Ginger tea for cold and cough
Ginger has a very long history of use in various forms of traditional/alternative medicine. It is potently aromatic with a warm, "zingy" essence, which has made it one of the world's most sought-after spices.
It has been used to
help digestion
reduce nausea
help fight the flu and common cold
aid weight loss
boost immunity
reduce pain
just to name a few.
It's actually part of the plant family that includes turmeric and cardamom, which may explain why the health benefits of ginger are so extraordinary.
Ginger and turmeric are particularly powerful used in tandem, such as in this turmeric ginger tea.
It's famous for its healing qualities, but there's also the brilliant yellow hue, and the curry produced from turmeric that gives Indian and Chinese dishes such unmistakable flavour. Turmeric is also great to be consumed as a Golden Turmeric Almond Milk, try it, it's really yummy.
Turmeric Ginger tea is a fabulous all natural remedy for a nasty cold or sinus infection and is by far my favourite.If you don't just want to give your immune system a boost but lift your mood, try this comforting Protein Hot Chocolate with Orange or Energy Boosting Green Smoothy.
Your turn
What is your favourite home remedy to overcome a cold or a cough? Let me know, I'm looking forward to reading your comments.
For more updates follow me on Facebook, Twitter, Instagram, Pinterest or subscribe to my YouTube channel!
Like it? Pin it!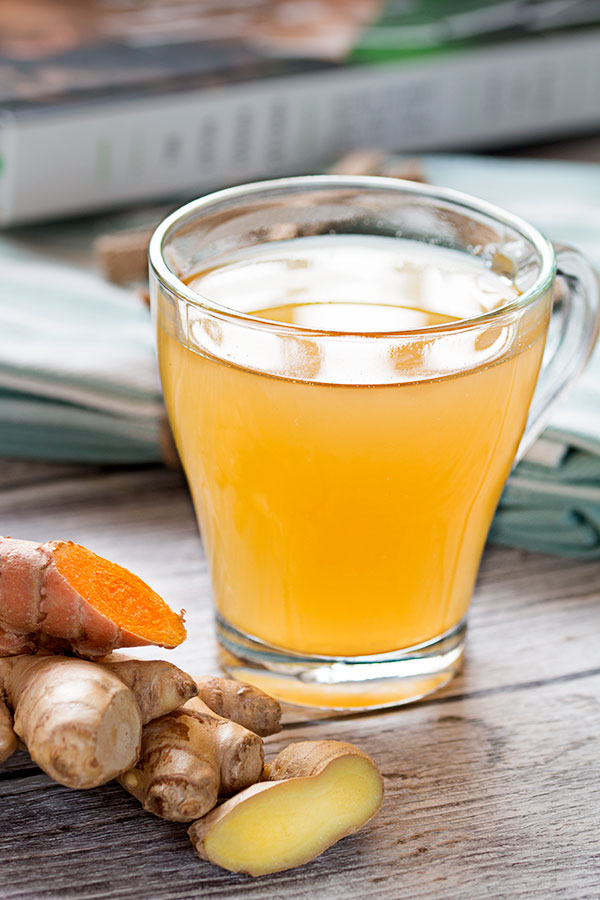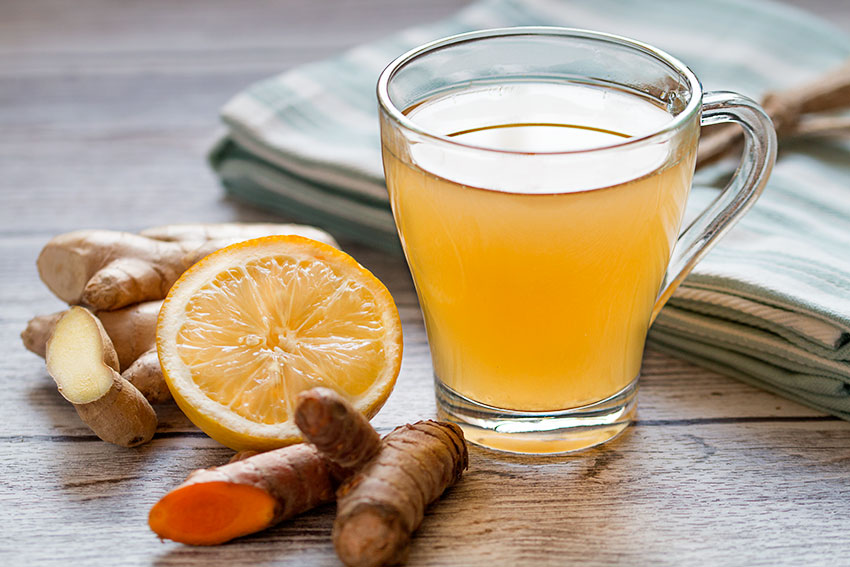 Print Recipe
Turmeric Ginger Tea - A Natural Cold Remedy
Ginger has a very long history of use in various forms of traditional/alternative medicine. Try Turmeric Ginger tea to overcome a cold or a cough!
Ingredients
1

cup

filtered water

1

inch

fresh ginger

1

inch

fresh turmeric

or 1 teaspoon ground turmeric

1/2

lemon

1

tablespoon

apple cider vinegar

1

teaspoon

raw local honey

omit or replace with brown rice syrup if vegan
Instructions
Fill some filtered water into your kettle and bring to a boil. Let the water cool down to about 60°C.

Meantime, chop your fresh ginger and turmeric into thin slices (no need to peel it), you might want to wear gloves or hold the turmeric very carefully otherwise, it might stain your fingers.

Squeeze the juice of 1/2 a lemon into your mug and add in all the other ingredients. The water needs to have cooled down before you add it or it will destroy all the heat sensitive vitamin C.

Let it steep for 5 minutes, remove the ginger and turmeric slices and enjoy.
Nutrition
Calories:
46
kcal
|
Carbohydrates:
12
g
|
Sodium:
15
mg
|
Potassium:
74
mg
|
Fiber:
1
g
|
Sugar:
7
g
|
Vitamin C:
28.6
mg
|
Calcium:
14
mg
|
Iron:
0.3
mg