Looking for something to do this weekend? Stop looking and go to Fusion Sundays market in Dublin!

Fusion Sundays is a world culture market hosted at the Dublin Food Co-op.
Focusing on the ethnic diversity in Ireland, with stalls from around the world, selling a range of handmade goods, arts and crafts, recycled products, jewellery, clothes and food. They also run various workshops, have live music, dance and activities for children.

The Market takes place every second Sunday of the month, from 11am to 5pm.

Fusion Sundays aims to provide a space for people from different ethnic backgrounds to share their cultural diversity and integrate into a wider community.

I find this the perfect place to be for all vegetarian, vegans and coeliacs. The range of organic and delicious, healthy food is quite impressive. You can spend the entire Sunday eating your way through the different food stalls.

Learn more…

10. North Indian Gourmet Delights

Let your nostrils dance the samba, the scent of the authentic Indian cuisine will catch your attention straight away. Here you can indulge in colourful veg korma, samosas and amazingly tasty falafel wraps.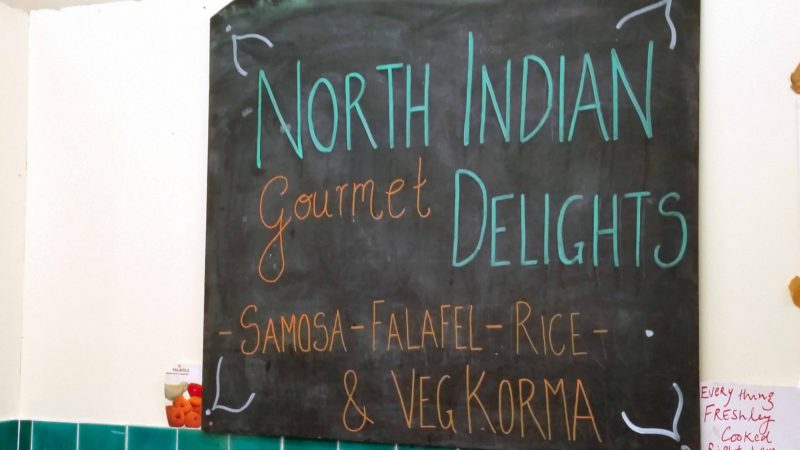 9. Doucine's Gluten Free Confectionery

This stall is heaven for every coeliac, Max Doucine creates the most delectable, gluten-free confectionery and cakes. He doesn't offer a wide range of products, but what he offers is exquisite. Make sure to try his Coconut Biscuits and Ginger Shortbread.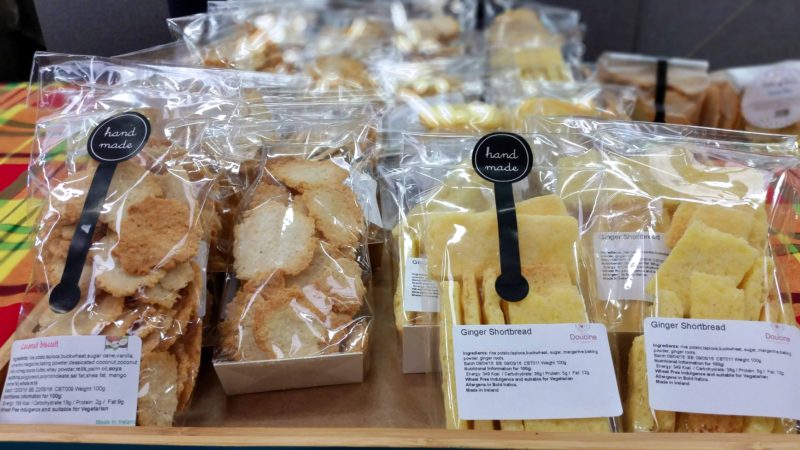 8. Arabic Tea Tent

Immerse yourself into the feeling of an Arabic Bazaar, try an Egyptian Pita with lime, goats cheese, tomatoes and mint, or reward yourself with the sweet deliciousness of a Baklava. Whatever you pick, think about complementing it with an Arabic tea, which is being served in traditional cups. It's up to you if you prefer sitting on the floor or if you seek the comfort of a couch.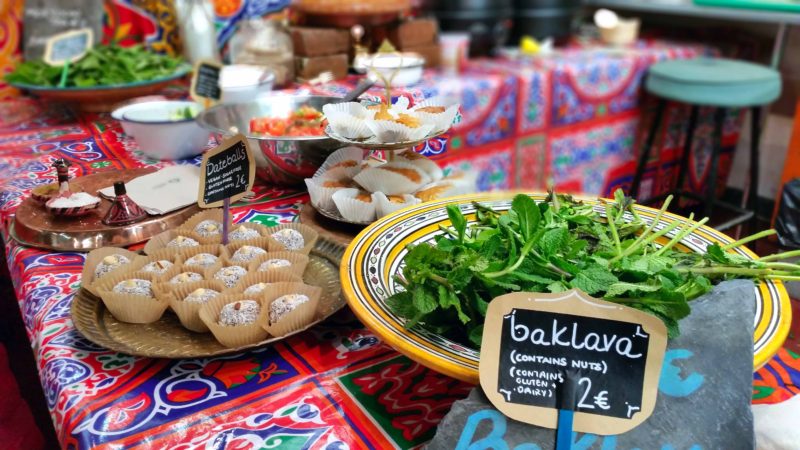 7. The Crepe Box

This is another must on the Fusion Sundays market, The Crepe Box offers a wide range of sweet and savoury crepes. Doesn't sound special so far? The fab part is they only use free range eggs and offer organic, gluten free crepe made from buckwheat and rice flour. Now where the secret is out I can already visualise the long queue of coeliacs lining up outside.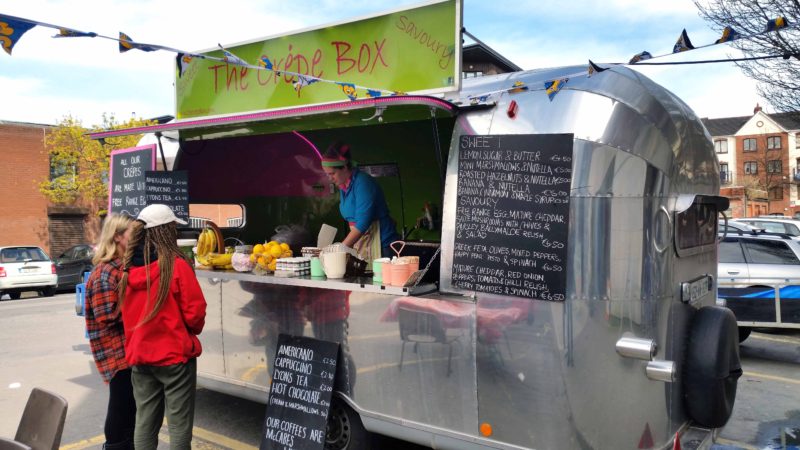 6. Love FUD

This is where healthy and tasty coexist. Where chips (or crisps) are made of cabbage, sweet potato flavoured with rosemary or mind-blowing tomato puree! All products are free from junk – artificial colours, flavours and preservatives. Everything at this stand fruits or vegetables has been dehydrated without losing an ounce of flavour. This is my new go-to place for healthy snacks.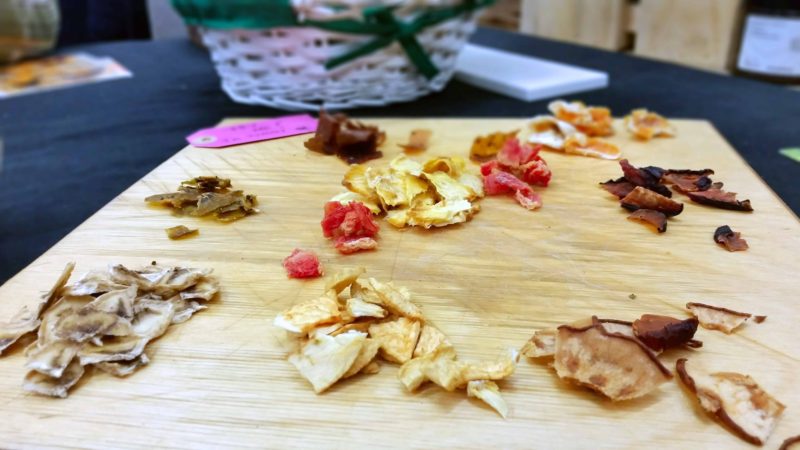 5. Hella's Kitchen

To give you an idea of what's in store for you: unusual jams & chutneys, new combinations as well as traditional and seasonal concoctions, freshly made in Rush, North Co. Dublin. One of my personal favourites is the peach and apple chutney, but find your own favourite by eating yourself through the samples.




4. The Thursday Cafe

Their style is countryside cooking from all around the world! They cook honest, hearty food, with organic Irish ingredients – no fancy stuff, and plenty of flavours! They are also making their own natural teas, elderflower cordial, spices, fresh herbs and jams.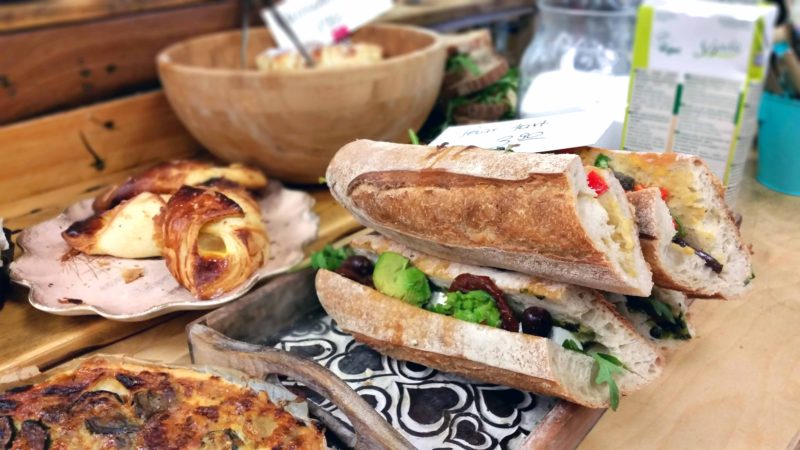 3.Ciara's Bites

These little bite-sized pastries might not be gluten free, but bursting with delicious flavours. Ciara's Kitchen offers savoury puff pastry bites filled with various vegetables and sweet treats such as Snow Crescents with poppy seeds or Walnut Crescents. All products are made from scratch with locally sourced natural ingredients.


2. Rebel Foods Market Stall

At this stand, you can find a little bit of everything, the owner April Danann is a food scientist and naturopathic nutritionist, specialising in fermentation. Here you can find anything from the most unusual vinegar to sourdough starters, kombucha scobies, herbs and spices, home remedies and bean burgers.If you are looking for anything wild grown April is the number one address to turn to. Don't leave the market without trying her Sea Salt Caramel Slice With Seaweed, it's unbelievably scrumptious.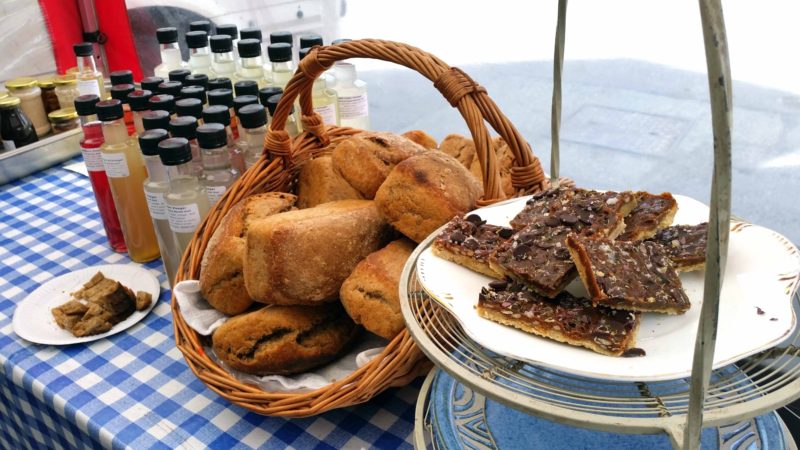 1.Roots + Sage

Roots + Sage is a Dublin-based food start-up serving plant-based, healthy, vegan meals and snacks. This stall deserves without a doubt a prize for its presentation and flavours. Everything is beautifully presented and shining with vibrant colours. Their range covers tasty salads, dips, quiches, pizzas and truffles, it would be a sin to walk past without trying anything. I hope that we will be seeing a lot more from Roots and Sage in the near future.




Some of the vendors at the Fusion Sundays Market are subject to change, but I hope this list was mouthwatering enough to get you checking it out yourself.

Let me know in the comments which your favourite stall is.