The Brand New Food Market Dublin Has Been Waiting For

Last night was the long anticipate launch of Dublin's newest food market, the Eatyard. The food market is located on South Richmond Street beside The Bernard Shaw.

I had the pleasure of getting invited to check out the incredible atmosphere and array of fabulous vendors first hand.

It was a freezing cold night but the place was buzzing with people checking out fancy food while warming themselves up with delicious hot chocolate from Piply The Healthy Takeaway or steaming hot mulled wine from the Jameson stall.

Everything is done up with buntings and strings of lights which give it kind of a Christmassy feel, call me tacky but I simply love this kind of food markets.

Being surrounded by stalls offering anything and everything from vegan "fish and chips" to raclette, pies, burgers, goats tacos, pulled pork, doughnuts and artisan popcorn I felt like a little girl waiting to unwrap my presents. If you are looking for great lunchtime spots also check out my list of The 15 Best Restaurants in Dublin To Get A Healthy Lunch.

By closing time, I had helplessly over eaten, was ready to burst but happy knowing that I'll be back.

Check out the list of vendors that will be rotating over the next couple of month.

A staple on Bray seafront in Co. Wicklow serving great gourmet burgers with an urban flare. Think filthy burgers and sides loaded with finger licking toppings. They cater to gluten intolerance too so no one misses out and the queue here was insane.
Voted best snack category in the London street food awards, this forward thinking family farm specialising in kid goat, free-range rose veal and seasonal wild game. They're all about sustainable food sourcing and are trying to promote a more permacultural solution to Ireland's farming needs. All of their products are 'by-products' of other industries, yet in their own right, are a solution to one of the biggest problems our generation faces… sustainably feeding the world. Not only do they farm, but they also have their own on-site butchery and farm shop. The menu includes their bestselling Billy Burger, Free Range Rose Veal Steak Burger, Pulled Cabrito Wraps, Cabrito Curry, Rose Escalope Sandwich, Slow Cooked, pulled veal wraps or burgers, Goat Kebabs and Wild Venison Burgers when in season through the Winter. Last night they served goats tacos and veal nachos which were to die for.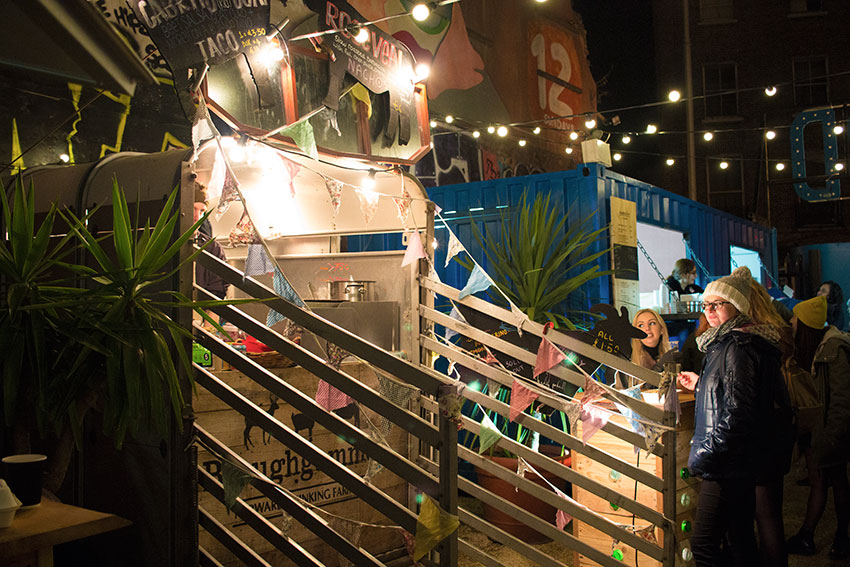 The first "Low & Slow" authentic American BBQ eatery in Dublin. Pitt Brothers offer long, slow smoked pork, ribs, brisket, chicken and sausage all served with delicious sides. Their process uses smoke to flavour and tenderise meat, cooking it at a low temperature for up to 14 hours. The art of this laid back cooking is an American tradition, with Pitt Bros chefs smoking brisket and pork for over 12-14 hours to achieve mouth-wateringly tender results which have become a favourite of many Dubliners.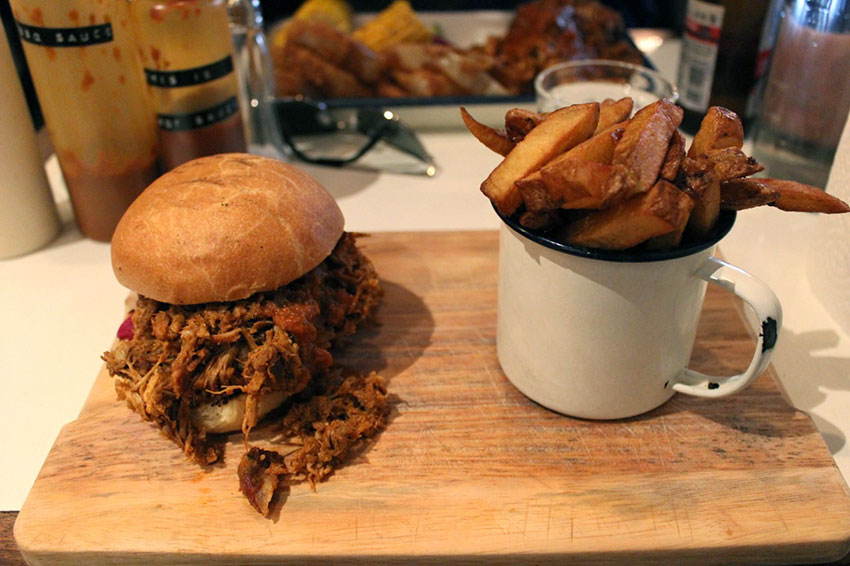 A healthy twist on well-loved comfort food, offering the likes of Bone Broth Pot Noodles, Healthy Spice Bags and Raw Pad Thai. Piply was created when the team discovered a gap in the market to make eating well easier in our hectic lives. Piply are fully transparent in their menu ensuring you'll be well on your way to your five a day after one serving. Their hot chocolate menu including a "Newtella" and honey hot chocolate turned into my favourite drink of the night.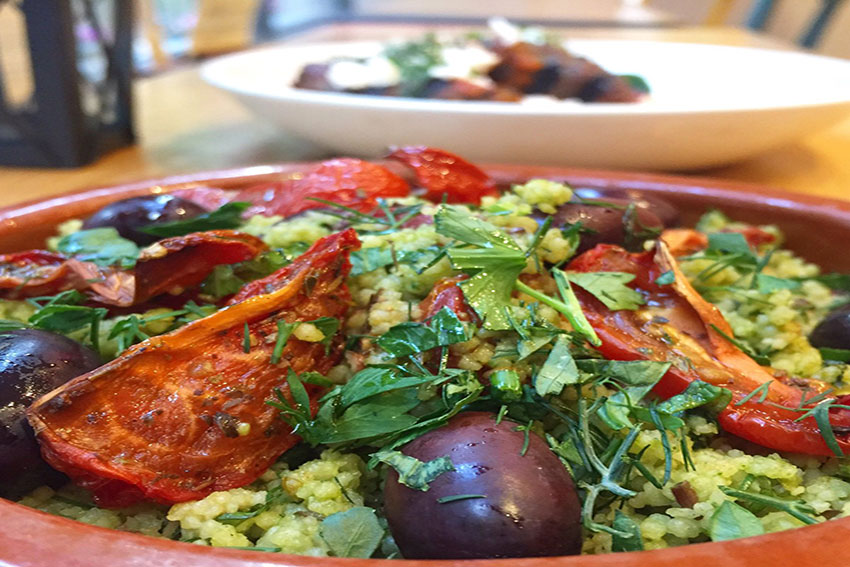 Recently named Best Street Food 2016, this plant-based food truck serves the best of world inspired street food. Run by the Australian chef Mark Senn, who has been vegetarian for over 20 years and worked in the famous Mildred's of Soho (London) as well as  Head Chef at Soul Mama (Melbourne). He also ran the renowned vegan video cooking website Veginity.com and self-published his first cookbook "Losing my Veginity". No matter if you are vegan or not you should definitely give their vegan "fish and chips" a try!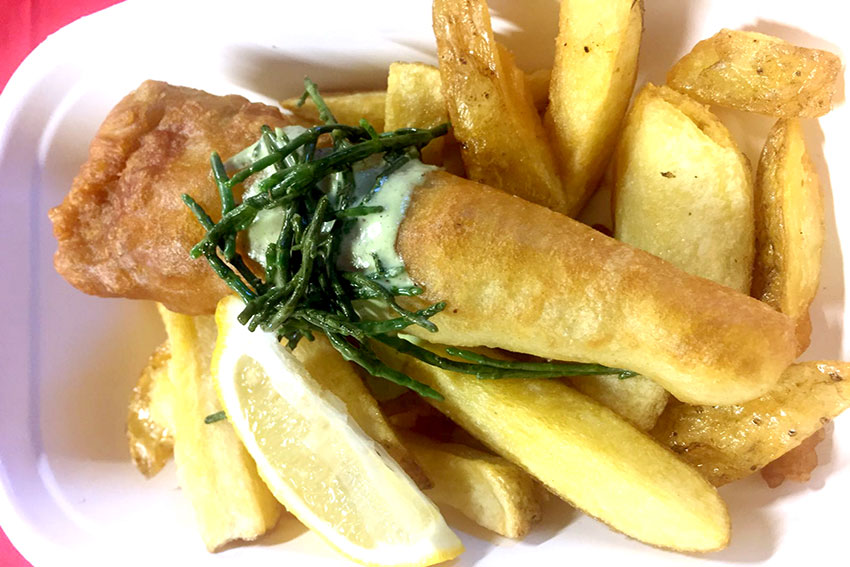 Traditional Raclette is a thing of beauty. Boiled baby potatoes smothered in molten Raclette cheese which is melted to order and scraped straight off the wheel onto your plate. The Ploughman's Daughter serve their Raclette with home-pickled onions and a variety of optional toppings, from homemade plum relish to crispy bacon bits. Their menu will also feature some amazing cheese plates, showcasing Ireland's best cheeses, bread, seasonal fruit and homemade chutneys. And given that cheese is a fermented food, why not continue the theme with some house kombucha or kefir water? The team here are committed to using products that are Irish, seasonal and organic with everything served made in-house. You wouldn't believe the joy on my face that I have finally found a place in Dublin that serves Raclette.

What street food market would be worth its salt without a hearty serving of savoury pie? Cue Pieman, purveyors of the most delicious pie and mash in the city. Team that with the famous sausage rolls, warming soups and morish stews all handmade using only the highest quality ingredients and you've got a guaranteed Eatyard favourite.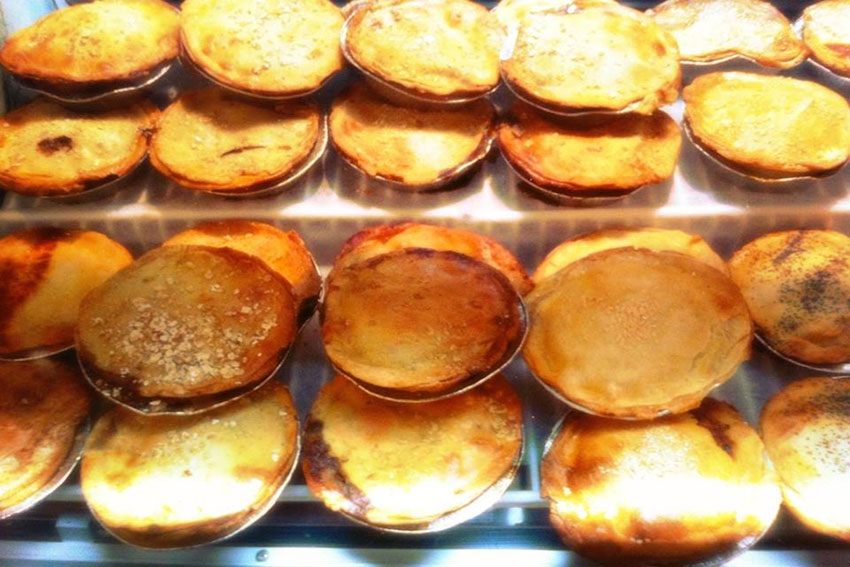 Following the latest Dublin craze, The Dublin Doughnut Co brings handcrafted doughnuts made right here in the city using only the best; anything else would be a compromise.
Especially for Eatyard, the team has conceptualised a build-your-own ice cream doughnut with your choice of doughnut base adorned with homemade whipped ice cream and your preferred toppings i.e. homemade Reese's Pieces!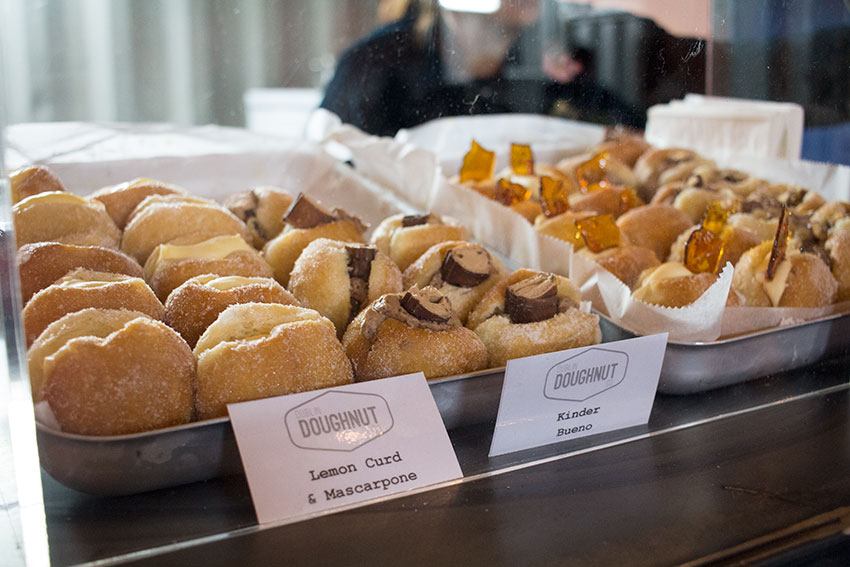 Flavoured popcorn is having a moment. Take your obsession to the next level with Cornude Artisan Popcorn as they delicately coat huge kernels of popcorn with their handmade glaze. Award winners for two years running, Cornude has grabbed the heart of foodies the length and breadth of Ireland as they travel from market to fair. Usually, I'm not a big lover of popcorn but this selection got even me tempted.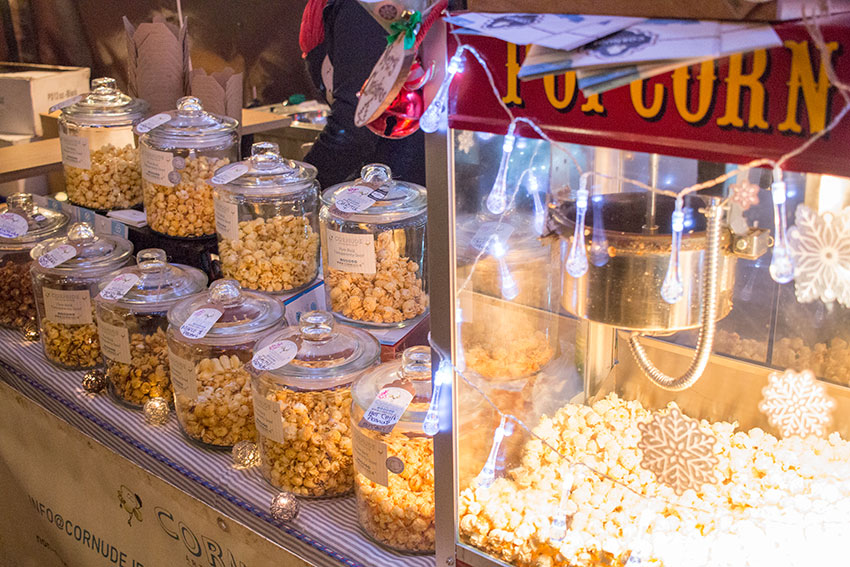 This 1979 double decker bus now converted into a pizza restaurant has been a mainstay in the Bernard Shaw pub for years. Baking delicious gourmet stone pizza, garlic bread and bruschetta the Big Blue Bus will be taking pride of place at Eatyard.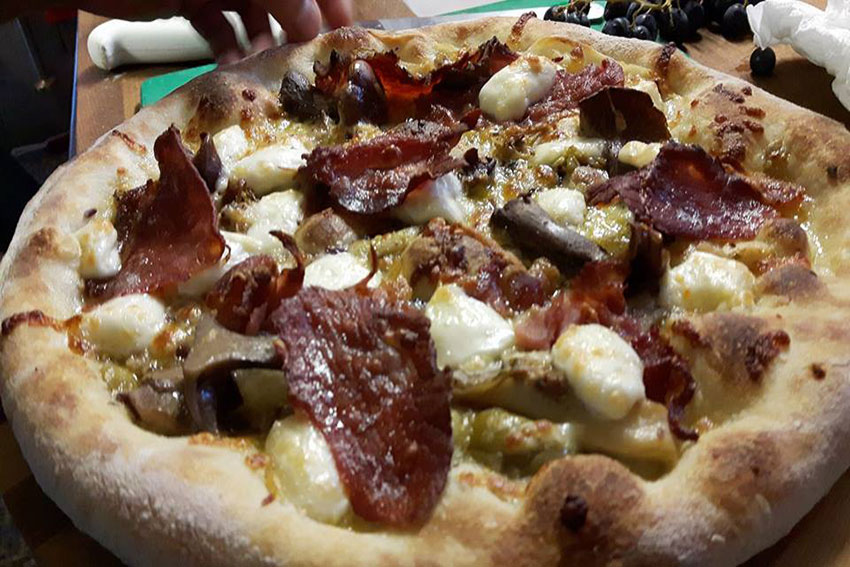 Established in Ashbourne, Co Meath since 2003, Ariosa supply to cafes and restaurants all over Ireland. Their ethically sourced beans are roasted on a weekly basis to ensure the freshest coffee possible – the perfect winter warmer.

Brewtonic is the creative arm of the Bodytonic bars. From brewing their own beers to conjuring up new cocktails, cordials and bitters, they like to play with everything that goes in the glass or the cup. Brews, tipples, alcohol or water, hot or cold, as long it brews…it's in. A few of these and you won't feel the cold anymore.
At Eatyard they will be serving up some of their finest brews, alcoholic and non-alcoholic.
Some of these featured this season will include; 011 Black Rye Ale, Four20 Hemp Ale, their new Low-Rider Low ABV Session Ale and a collaboration with White Hag Brewery – In Cahoots Elderflower Kettle Sour.
They will also be curating a selection of the best small batch Irish beers, in draught and cans, along with some favourites from further ashore.
The Brewtonic Lemonade Soda Stand:
Making fresh, to-order sodas and soft drinks, the Brewtonic Lemonade Soda stand will quench the thirst of Eatyard guests both young and old
The Brewtonic Shop
Displaying wares to satisfy beer lovers, cocktail enthusiasts and all fans of liquid creativity, the Brewtonic Shop promises measures, muddlers, spoons, literature and much more.
Winter Warmers:
From Hot Toddies with your choice of Jameson whiskey or Havana rum infused with lemon, honey and spices to Festive Mulled Wine flavoured with fresh orange, lemon and cloves as well as their speciality Quentao with Brazilian spiced Rum with ginger and lime the Winter Warmer bar is guaranteed to warm your cockles on a winter's night!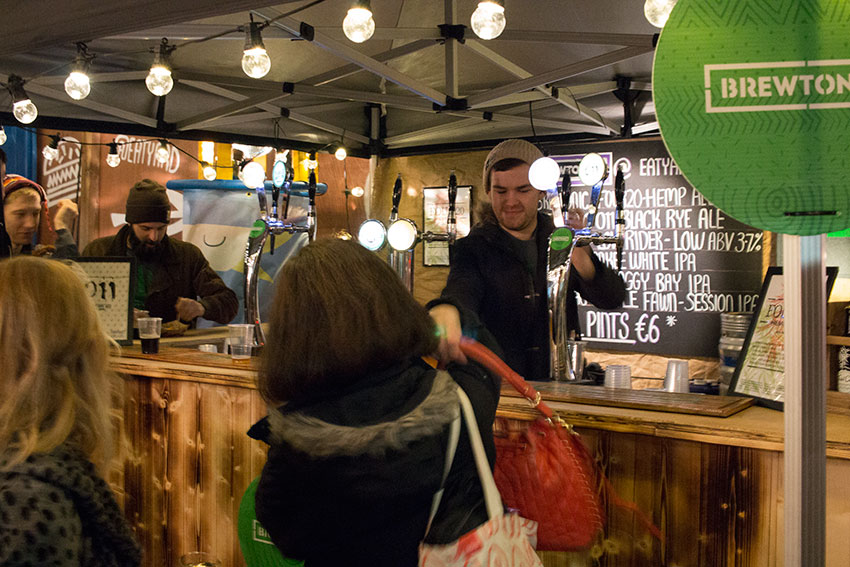 Jameson Bar
Exclusively for Christmas, Jameson Caskmates and Brewtonic Craft Beer will be partnering as Boilermates creating festive and delicious pairings in the bespoke  Jameson container bar. Later in the season, guests to Eatyard can engage in some Risky Whiskey Roulette to win drink upgrades and prizes galore.

Opening Times 

Thursday & Friday 12 noon, last food orders 8pm.
Saturday & Sunday 10am, last food orders 8pm

Admission to Eatyard is free before 5pm each day, €2 thereafter. Under 18's free all day, every day. Under 18's must be accompanied by adults to gain admission.
It's free all the time if you're a Bodytonic member and you show your code on the door via your phone. You can register for free, and see your code via www.bodytonicmusic.com/members
Bars will accept credit cards and do cashback, but most food vendors won't. Ask staff at each area before you order if you are not sure. There are plenty of atm's locally too, one right across the road.
Dogs are allowed, but must be on a leash and kept under strict supervision at all times.
To find out more, visit  www.the-eatyard.com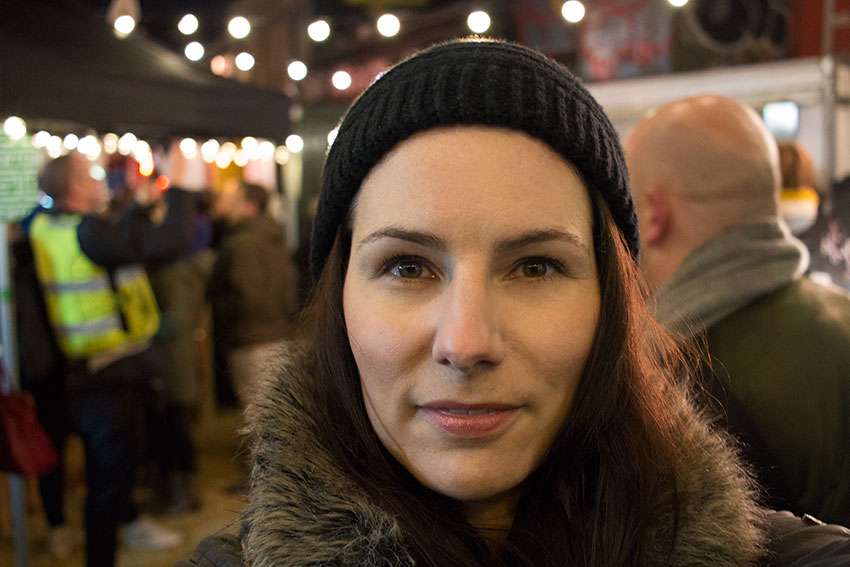 Let me know what you think of Dublin's latest food market, I'm looking forward to reading your comments!

Sign up to our Newsletter to get healthy recipes and my eBook "10 Easy Dessert Recipes " for FREE.

Follow us on Facebook, Twitter, Instagram or Pinterest for more updates.