Eating out on a gluten-free diet comes with several challenges. Some might be of personal nature where you don't want to stand out from the crowd you are eating out with, while others might concern the handling and food itself. Both kinds of concerns are very valid.
While many restaurants are becoming more aware of gluten-free diets and even offer special allergy menus, many are oblivious to the risks of cross-contamination.
Although celebrities promoting gluten-free diets might have helped to get more gluten-free options onto menus and supermarket shelves, it, unfortunately, also made gluten-free diets look like another fad.
For real coeliacs, the consequences of exposure to even traces of gluten can't be taken lightly. While a chef might not think twice about using the same spoon for stirring the pasta and rice, a simple mistake like that can cause a coeliac to feel severely ill.
Eating out gluten-free tips
Since December 2014 caterers in Ireland must be able to provide you with information on any allergens, including cereals containing gluten in all dishes that they serve. This means that if wheat, rye, barley or oats are in the ingredients they will have to tell you. The allergen information must be provided in written format and in a conspicuous place, easily visible to the consumer.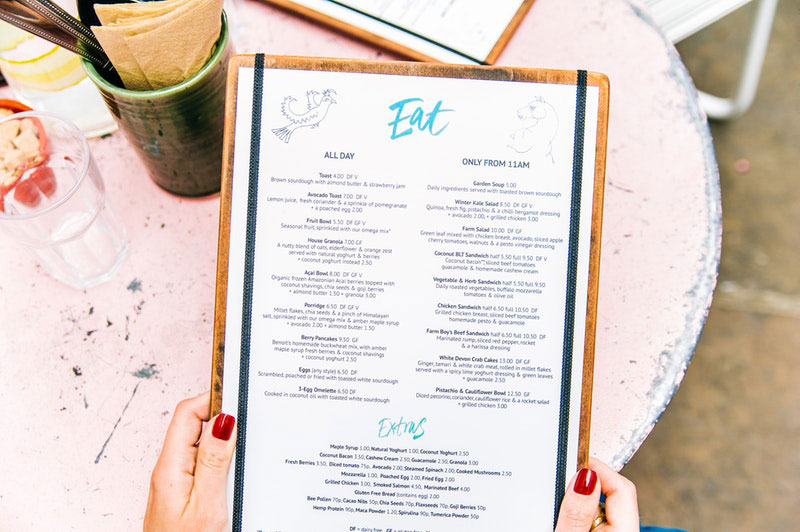 Before you dine out
Ask for recommendations from fellow coeliacs, good places for this are forums and Facebook groups. If you live in Ireland you can sign up with the Coeliac Society of Ireland, they keep a list of places called the 'Coeliac Friendly Restaurant List' where members have enjoyed their experience.
Check the restaurant's website, most of them have their menus online.
If you are in doubt call ahead and ask to speak to the head waiter or chef to see if they can cater for you.
Give examples of easily adaptable dishes like rice, meat, fish and vegetables which are naturally gluten-free. Don't forget to mention possible ways of cross-contamination like frying chips in the same oil as battered fish for example.
Point out the severity of your condition, make it clear that you are suffering from coeliac disease and that even a trace of gluten will make you severely ill.
Tell the people you are eating out with in advance so that you don't feel embarrassed when the time comes and they can support you.
Once you get to the restaurant
Try to meet the person you spoke to on the phone and reiterate the most important points from the previous conversation.
If you haven't called ahead, notify a member of staff immediately and ask if they can cater for your requirements. Point out the necessity of checking labels on things like stock cubes and ready-made sauces. Mention foods that aren't gluten-free, for example, breadcrumbs, croutons, pearl barley, couscous, wheat flour sauces, and gravies.
Feel free to question staff precisely if the chef is 100% certain of all the ingredients. Also, give examples of possible cross-contamination like using the same knives and chopping boards for gluten-containing and gluten-free foods.
Read menus carefully and don't let hunger get in your way. If you are in doubt opt for naturally gluten-free options like rice dishes, vegetables, meat or fish. Avoid dishes like soups, stews and dishes where ingredients can easily be disguised.
Despite your best efforts, there will be times when your food arrives and it is obviously contaminated. Be polite, return it and make it clear that it won't be sufficient to simply remove the gluten-containing food. A new dish will have to be prepared from scratch.
Feel free to leave the restaurant if you are concerned that they can't cater to your needs.
If you had a good experience thank the staff for their extra effort to encourage them to cater for the needs of people with special dietary requirements.
What kind of restaurants and eateries are most likely to be gluten-free friendly?
Sushi Bars
Most sushi is naturally gluten-free, but make sure to doublecheck and ask for tamari instead of soy sauce. Tempura batter is not gluten-free, it is made of wheat flour.
Indian Takeaways
Indian cuisine is quite coeliac friendly as long as you stay away from the traditional naan bread. Poppadoms are usually made with rice and lentil flour. Make sure these are cooked in oil that has not been used to cook gluten-containing foods. Usually, sauces are thickened with chickpea flour which is gluten-free. Be wary of cross-contamination when it comes to deep-fried foods.
Salad Bars
Salad and sandwich bars can be hit or miss. Many offer gluten-free sandwiches but here as well you will need to be cautious of cross-contamination. Salad bars that allow you to create your own salad are probably the safest, make sure to check the dressings for gluten.
Coffe and Tea Shops
Coffee and tea shops have increasingly more gluten-free treats available. Check out my list of The 10 best places for vegan & gluten-free desserts in Dublin.
Pubs
More and more pubs have become aware of the increasing demand for gluten-free options and have started providing gluten-free menus.
Fast-food Chains
Some of the popular fast-food chain's products are listed in the Food and Drink directories of your local Coeliac Society. You can also contact them directly and they will be happy to inform you about their gluten-free options.
Italian Restaurants
Unfortunately, Italian restaurants are often coeliac unfriendly with all their pasta and pizza galore. Some places do offer gluten-free pizza bases, but make sure that they bake them in a clean oven.
Chinese Takeaway
Soy sauce and wheat noodles are obvious sources of gluten, but there is also the tradition of not cleaning the wok between the preparation of different dishes which causes a risk of cross-contamination.
The "Chippie"
It is quite apparent that you might need to avoid the battered options in many places but also keep the risk of cross-contamination through the oil that is being used for deep-frying in mind. Beshoff Bros in Dublin offer an entire gluten-free menu.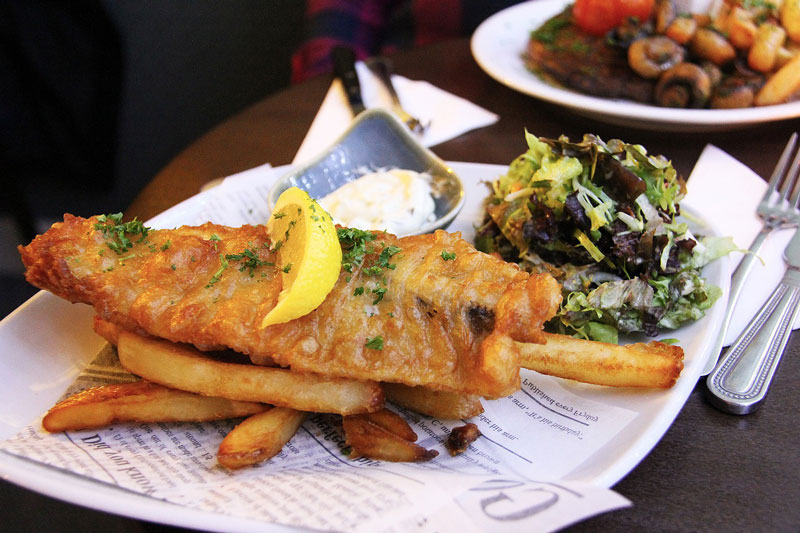 Your turn
What are your favourite coeliac-friendly restaurants? Let me know, I'm looking forward to reading your comments.
For more updates follow me on Facebook, Twitter, Instagram, Pinterest or subscribe to my YouTube channel!
Like it? Pin it!